14.02.2014 21:48 h
Football: Brazil's Adriano emotional on return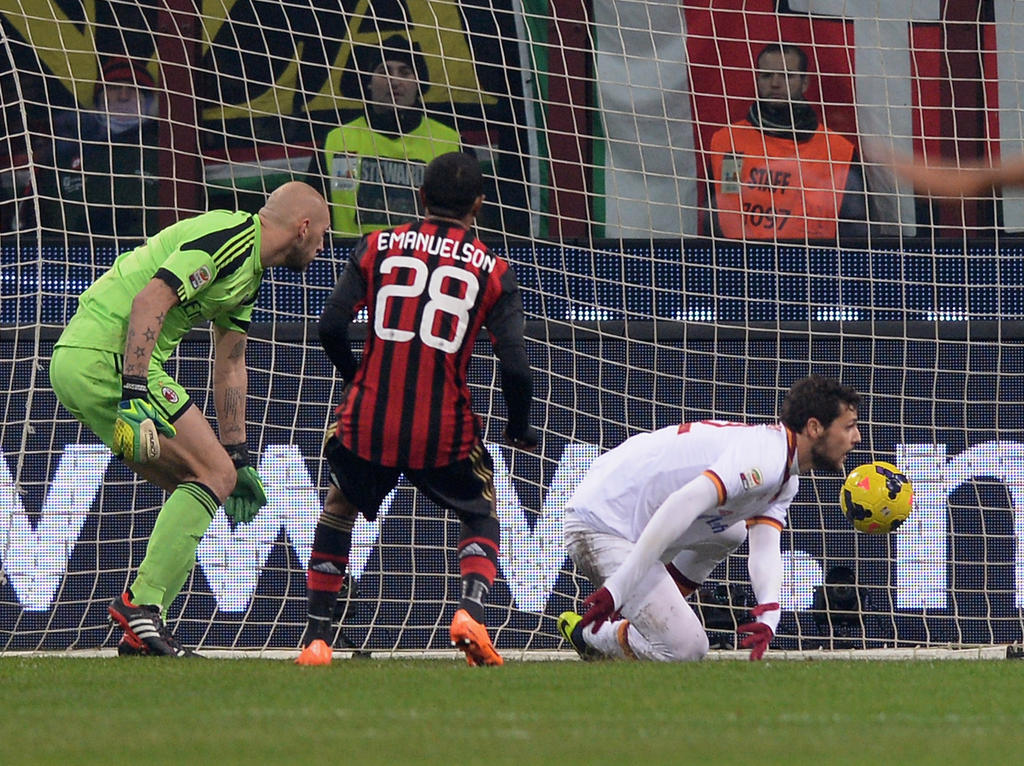 Destro drückt ihn drüber
Former Brazil international striker Adriano's return, albeit a cameo five minutes as a susbstitute, was an emotional moment, he said after making his bow with Atletico Paranaense.
The 31-year-old had been away from the game for two years after a series of headline-hitting stories about partying and drinking.
But he was delighted to return to the fray in Thursday's 1-0 Libertadores Cup win over The Strongest of Bolivia.
Adriano did not even get a touch of the ball, but that could not dampen his enthusiasm.
"After all I have been through I am very happy to put a shirt on and get to playing in such an important competition," said a tearful Adriano as he thanked his new club for giving him a chance.
Adriano will turn 32 on Monday but said he refused to believe it was impssible to return to the Brazil side, for whom he managed a goal every other game in 48 appearances, the last of which came four seasons ago.
"If we say it is impossible then you might as well give up straight away," he insisted.
Adriano's last attempt at reviving his career came with a brief 2012 spell at Flamengo which ended in controversy over his fondness for Rio's nightlife.
He previously featured in four Serie A-winning sides for Inter Milan but his party animal reputation ultimately forced a parting of the ways.
He went back to Brazil, then returned to Italy briefly with Roma before an April 2011 stint with Corinthians before rupturing his Achilles tendon.