07.03.2014 02:40 h
Football: Defoe brings Toronto hope as MLS season opens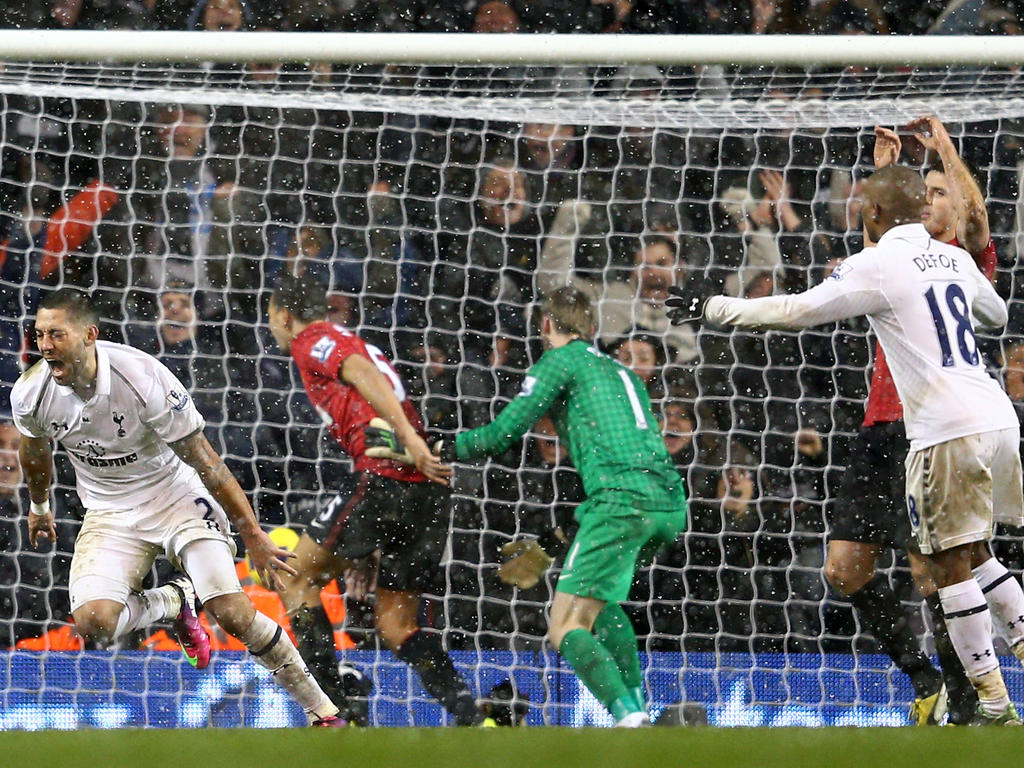 Des einen Freud ist des anderen Leid
Major League Soccer's 19th season opens Saturday but Toronto fans will have another week to wait before former Tottenham striker Jermain Defoe makes his debut for the Canadian club.
Toronto FC supporters have been waiting, in vain so far, for the team to have a winning season or playoff berth since its formation in 2007, but major personnel moves bring hope this will be a breakthrough season.
"I'm looking forward to putting my boots on and scoring goals, showing people why I'm a good signing," Defoe said. "All you want to do is get out there and let your football do the talking."
The 31-year-old Englishman did that with Spurs, netting 143 goals in two stints at the London club to rank fifth on the English Premier League side's all-time scoring list.
"It's a fantastic opportunity. I'm excited like a little kid," Defoe said. "It's always a challenge when you go to a new club."
He will be joined in Toronto by Brazilian international goalkeeper Julio Cesar, on loan from England's Queens Park Rangers, plus Canadian international Dwayne De Rosario and Brazilian striker Gilberto.
Expectations are high for a Toronto side that managed only six wins and 11 draws in 34 MLS matches last year.
But the case is the same at Sporting Kansas City, where the defending champions talk of repeating as MLS champions and taking the US Open Cup and CONCACAF Champions League as well.
"You have got to be optimistic and I really believe we can do all that," midfielder Dom Dwyer said.
Sporting, hoping to become only the fourth repeat champion in MLS history, finished only one point behind 2013 regular season champion New York Red Bulls before running to the playoff crown, beating Real Salt Lake on penalty kicks in the final.
"I do like the group we have," Kansas City coach Peter Vermes said. "But I also think we need to have consistency. That's an important aspect going forward."
Defensive strength has been the backbone for Sporting, which surrendered a league-low 30 goals last season.
Kansas City will begin defending the crown in Saturday's league opener at Seattle, where Sounders supporters are known as the loudest in the league.
The Sounders, sparked by US national team captain Clint Dempsey, figure to challenge as well after adding Guatemalan midfielder Marco Pappa from Dutch side Heerenveen.
Chivas USA has been purchased by MLS with plans to keep the team in Los Angeles and revamp the club under new ownership next year. Striker Luke Moore brings Chivas some Premier League experience from Aston Villa, West Brom and Swansea.
The Los Angeles Galaxy, the MLS champions in 2011 and 2012 when England star David Beckham was on the squad, will again contend behind Irish star Robbie Keane, who netted 16 goals last season, and US star Landon Donovan.
New York also figures to challenge for the crown again behind French star Thierry Henry and Australian all-time goals leader Tim Cahill in the midfield.