08.03.2014 23:33 h
Football: Seattle nets stoppage-time winner in MLS opener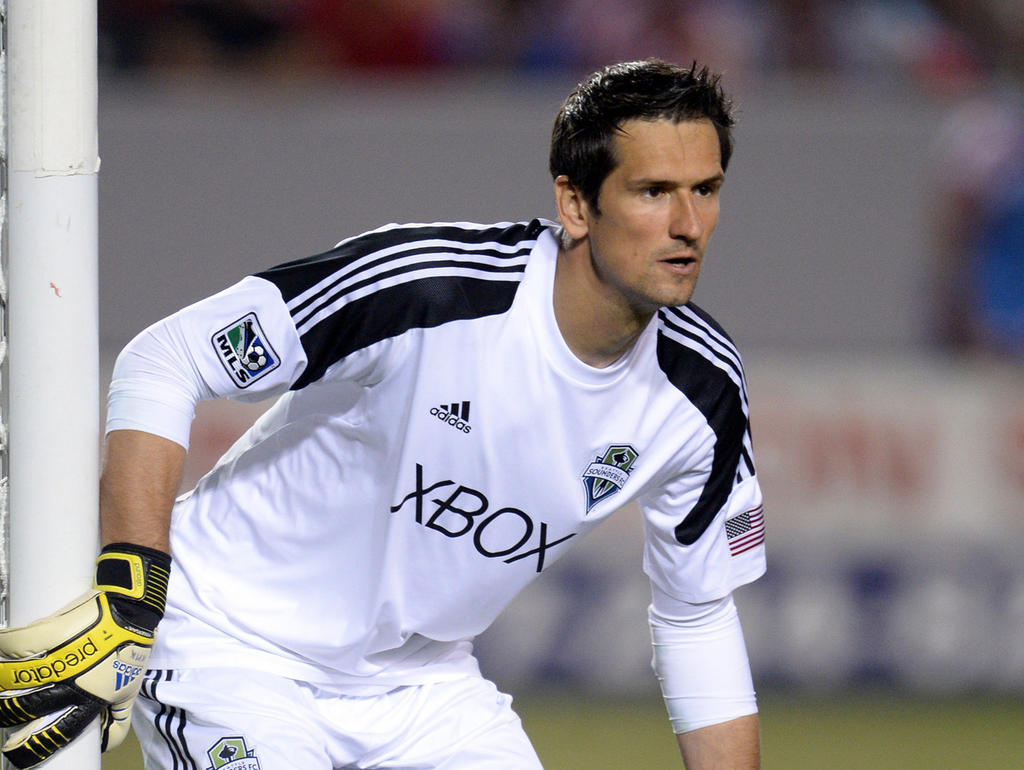 Michael Gspurning verabschiedet sich aus der "Rain City"
US striker Chad Barrett scored in the fourth minute of stoppage time to give Seattle a 1-0 victory over Sporting Kansas City in Saturday's Major League Soccer season opener.
The Sounders appeared doomed to settle for a goalless home draw with the 2013 champions in the rainy debut match of the North American league's 19th season.
But victory came after a pass in the dying seconds drew Kansas City goalkeeper Eric Kronberg off his line and Seattle star Clint Dempsey nodded a shot off the crossbar.
The rebound fell among a handful of players, but the first to put a foot on the ball was Barrett, who tapped it into the back of the net for the triumph.
The match featured replacement referees as the sanctioning group which supplies officials for MLS matches could not reach a deal with the referees' union and locked out the regular officials.
Opening-match replacement referee Alan Kelly and his two assistants were among substitutes put in place to ensure the opening matches would take place.
"We have no choice," MLS commissioner Don Garber said. "The professional referee's organization had to replace those referees so we could have these games. The last thing we wanted to do was lock out those referees."
Garber said a lockout of top-flight referees became necessary after the officials would not agree to a no-strike clause in order to ensure opening matches would not be impacted.
"As we grow it's a problem we're going to have," Garber said.
A sign of that growth will come in next Saturday's match at Seattle, where the Sounders will host former Tottenham striker Jermain Defoe's first MLS match as Toronto FC visits the Sounders.