14.04.2014 02:05 h
Football: Vermaelen expects Arsenal to show true grit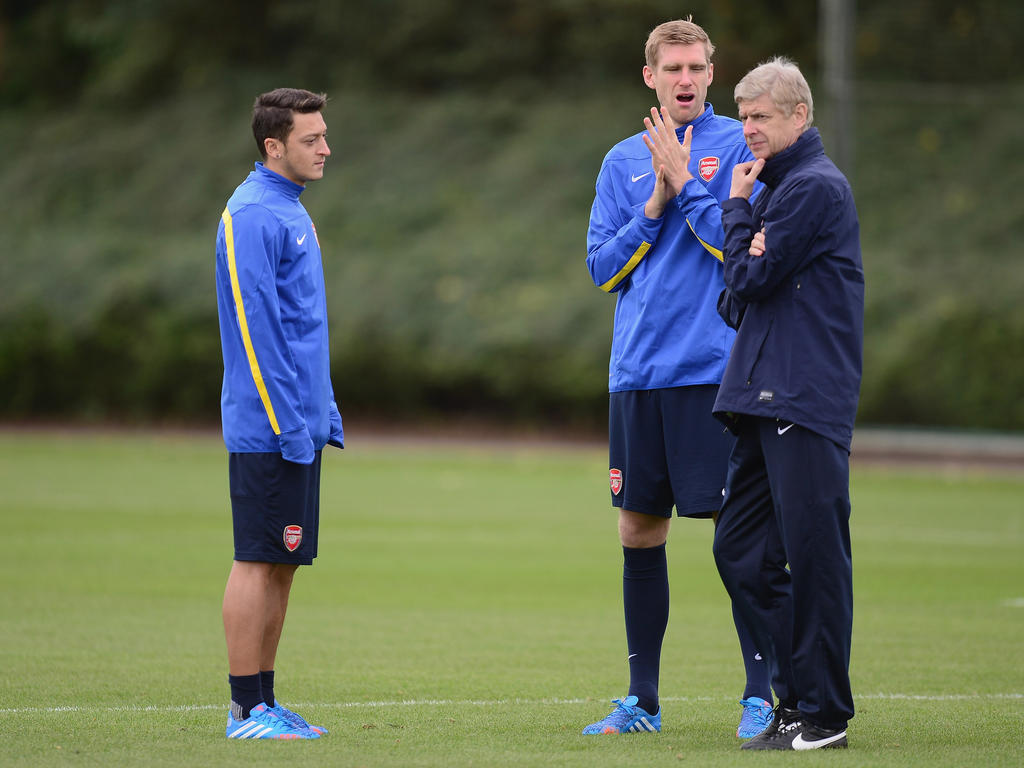 Thomas Vermaelen insists Arsenal will shake off the draining effects of their marathon FA Cup semi-final win over Wigan in time to revive their bid for a top-four finish in the Premier League.
Arsene Wenger's team were pushed to the limits by holders Wigan and needed a late equaliser from Per Mertesacker to force the penalty shoot-out which finally enabled them to see off their stubborn Championship opponents after a 1-1 draw at Wembley on Saturday.
Several of Wenger's players were struggling with cramp in extra-time, while left back Nacho Monreal limped off in the second half, but there is no recovery period for the Gunners, who must beat London rivals West Ham at the Emirates Stadium on Tuesday to stay in the hunt for a Champions League place.
Everton moved above the Gunners into fourth place at the weekend and Roberto Martinez's side have a two-point advantage with just five games to go.
A victory over the Hammers would temporarily lift Arsenal back into fourth before Everton host Crystal Palace on Wednesday, and Belgian defender Vermaelen believes the morale boost from reaching their first FA Cup final since 2005 -- they will face Hull at Wembley on May 17 -- can help his team-mates ignore their aching limbs in another crucial clash.
"It was a long day and a quick turnaround but we've done that before, playing Saturday and Tuesday, so we can't use that as an excuse," Vermaelen said.
"There was a lot of talk about needing the result for a few different reasons, for the manager and showing we could fight and I think we did that.
"It will give us a boost for the rest of the season now. We can move forward with confidence.
"I'm very happy that we'll go to the final, that's why you play these games of course.
"It was a long game with extra time and penalties, it's never easy but it was a good win."
The jubilant celebrations from Arsenal's players and fans at the end of the shoot-out would have been more fitting in a Champions League final or Premier League title decider.
But those joyous faces masked a huge sense of relief at avoiding another ignominious defeat in a season which has promised so much but looked set to implode in spectacular fashion while Arsenal laboured to breakdown their second tier opponents.
The end of the club's nine-year trophy drought is finally in sight.
But faced with the prospect of failing to qualify for the Champions League for the first time in 17 years, Vermaelen knows Arsenal have no margin for error against West Ham.
"I don't think West Ham will come to the Emirates and just settle, I think they will come to win," he said.
"We have to make sure we compete hard for the victory now because they certainly will."
French striker Olivier Giroud is likely to start on Tuesday after beginning the semi-final on the bench.
His replacement Yaya Sanogo betrayed his inexperience with an erratic display, but Giroud was keen to accentuate the positive as be contemplated the prospect of potentially winning a trophy for Wenger and also fighting back in the battle to finish in the top four.
"It's been a long time without a trophy as everyone knows, and now we have an excellent chance to change that," Giroud said.
"We really want to win it for the fans, for the club and for the boss as well, it would be huge for him."