16.05.2014 02:20 h
Football: Juve look for more records, Milan battle for Europe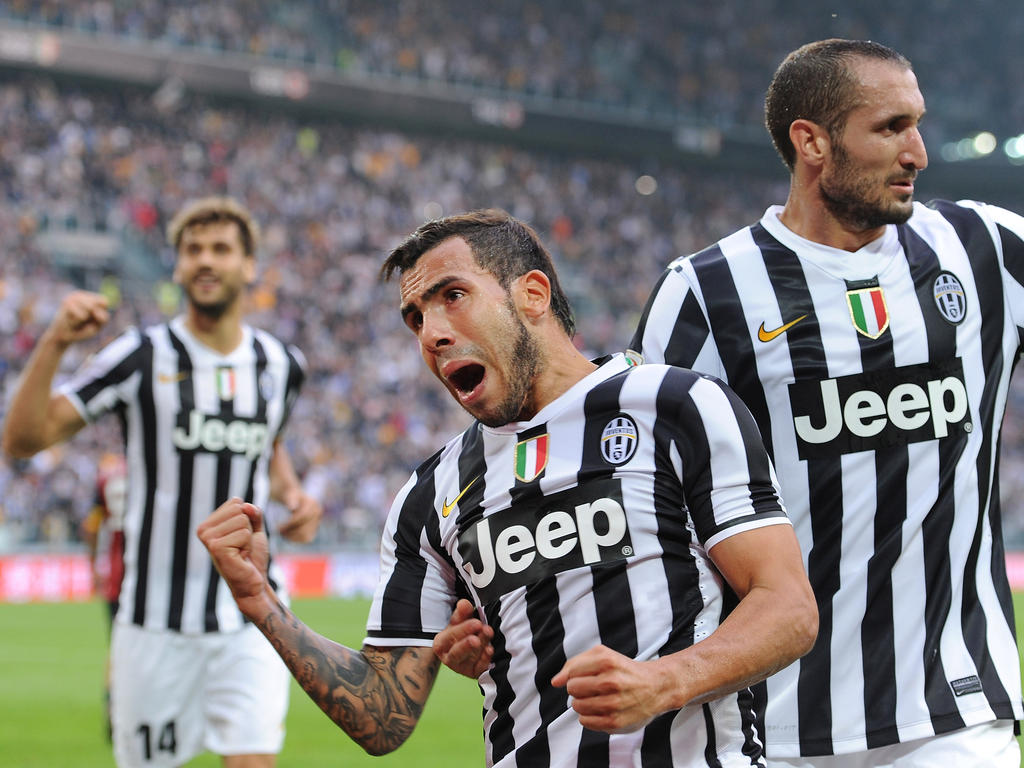 Champions Juventus take aim at an all-time Serie A points record on Sunday as a four-horse race which could see Milan coach Clarence Seedorf relieved of his duties ensues for the final Europa League place.
Crowned champions with two games to spare, Antonio Conte's side are looking to add another record to their impressive list by becoming the first champions with at least 100 points.
Juve's 32nd win of the campaign last week was a record in itself and took the Bianconeri's tally to 99 -- surpassing the previous record of 97 by Inter in 2007.
A draw at home to Cagliari on Sunday would be enough, but midfield maestro Andrea Pirlo told Sky Sport: "We've got a chance to finish on 102 points, and we're not going to miss it."
Whether Juve's domestic feats are enough to keep Conte at the club remain to be seen.
After crashing out of the Champions League and narrowly failing to make the Europea League final, Conte is still waiting to hear just how much the Turin giants will invest this summer as he looks to launch a fresh assault on Europe.
In a report speculating on an anticipated managerial merry-go-round, La Gazzetta dello Sport suggested Conte had a 60 percent chance of staying put, with Fiorentina coach Vincenzo Montella given a 30 percent chance of swapping Florence for Turin.
Former Juve striker Alessandro Del Piero, during a visit to Milan on Wednesday, meanwhile said he was "surprised" to hear Conte could leave after three title-winning seasons, but added: "Maybe everything will be worked out as it was last year.
"In any case, I wish good luck to him, Juventus and Italian football in general, which appears to need it."
With Juve joined in the Champions League by Roma and Napoli (qualifying stages), seven-time European champions Milan are set to miss out on Europe altogether.
Seedorf is expected to be replaced whether or not Milan upset predictions and squeeze into sixth spot to claim a place in the Europa League.
Despite being able to boast a superior statistical record than predecessor Massimiliano Allegri, who was shown the door in January, Seedorf has failed to win over club owner and president Silvio Berlusconi.
If Milan are to upset predictions, they need a win at home to Sassuolo, Torino to lose at Fiorentina and for Parma to draw or lose away to Napoli.
Captain Riccardo Montolivo said: "We have to win for many reasons. We have a small chance of getting into the Europa League but we have to fight for it.
"We don't want to disappoint the fans. Sassuolo are safe and maybe they'll be a bit relaxed because of that. But they're a quality side and so we'll have to focus if we're to cause them problems."
Serie A normally offers two spots for Europe's second-tier club competition to the fourth and fifth-placed finishers, with the Italian Cup winners given the other.
Napoli beat Fiorentina 3-1 to win the Cup, and with both clubs already qualified respectively for the Champions League and Europa League, for which fifth-placed Inter has already qualified, that spot goes to the sixth place finisher.
Torino are sixth with a one-point lead on Parma, who, ahead of an equally difficult trip, to Napoli, lead Milan and Verona by a point.
Long dismissed as "the other Turin club", Torino ravel to Florence armed with the added incentive of Ciro Immobile's hunt for the 'Capocannoniere' -- awarded to the league's top scorer.
Immobile leads the league on 22 goals, two more than Verona's Luca Toni (20) and three in front of Juventus striker Carlos Tevez (19), a feat which earned him a place in Italy's 30-man provisional squad for the World Cup.
If successful, Immobile will become the first Torino striker since Francesco Graziani in 1977 to win the Golden Boot.
It could also seal his place in Cesare Prandelli's final 23-man squad for Brazil to boot.
Fixtures (All times GMT)