26.01.2015 11:35 h
Aussies 'not only Cahill', says UAE boss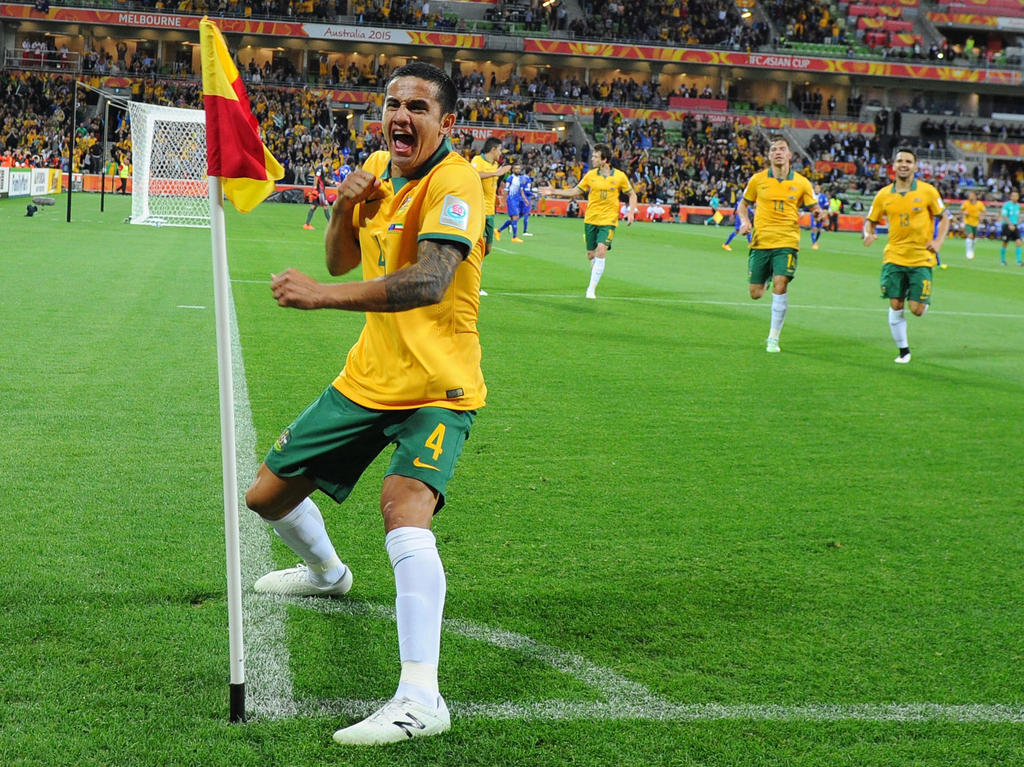 United Arab Emirates boss Mahdi Ali on Monday warned his team not to focus solely on talisman Tim Cahill despite his heroics in leading Australia into the Asian Cup semi-finals.
Australia's record scorer has hogged the limelight after his stunning bicycle-kick and header downed China 2-0 in the last eight, with Cahill memes circulating on social media.
But Ali told reporters: "Australia are not only Tim Cahill. We have to think about the whole team, not just one player.
"Australia are one of the best teams in Asia -- we have seen that during this tournament. They have good players and work as a team."
Mock-up pictures of Cahill rodeo-riding a rhino and kicking pop star Justin Bieber have been doing the rounds on Twitter as the #cahilling trend kicks off.
But Australia's multi-pronged threat in Tuesday's semi-final is underlined by the fact that eight different scorers are behind their 10 goals at the Asian Cup on home soil.
The UAE's star man is Omar Abdulrahman, and Ali brushed off comments by Australia's Trent Sainsbury that the silky playmaker is "not the hardest worker".
"We don't pay attention to what is said. Omar has shown all the talent and skills and he is one of the best players in the tournament," said the coach.
And he stressed that underdogs UAE, who shocked holders Japan in the quarter-finals, were confident of making Saturday's final at the hosts' expense.
"Australia have some strong points but they also have some weaknesses that we will try to work on," said the Emirati.
"We will fight, we will not let go very easily and I am confident in my team," he added.