23.03.2015 14:42 h
Socceroo Leckie eyes another upset over Germany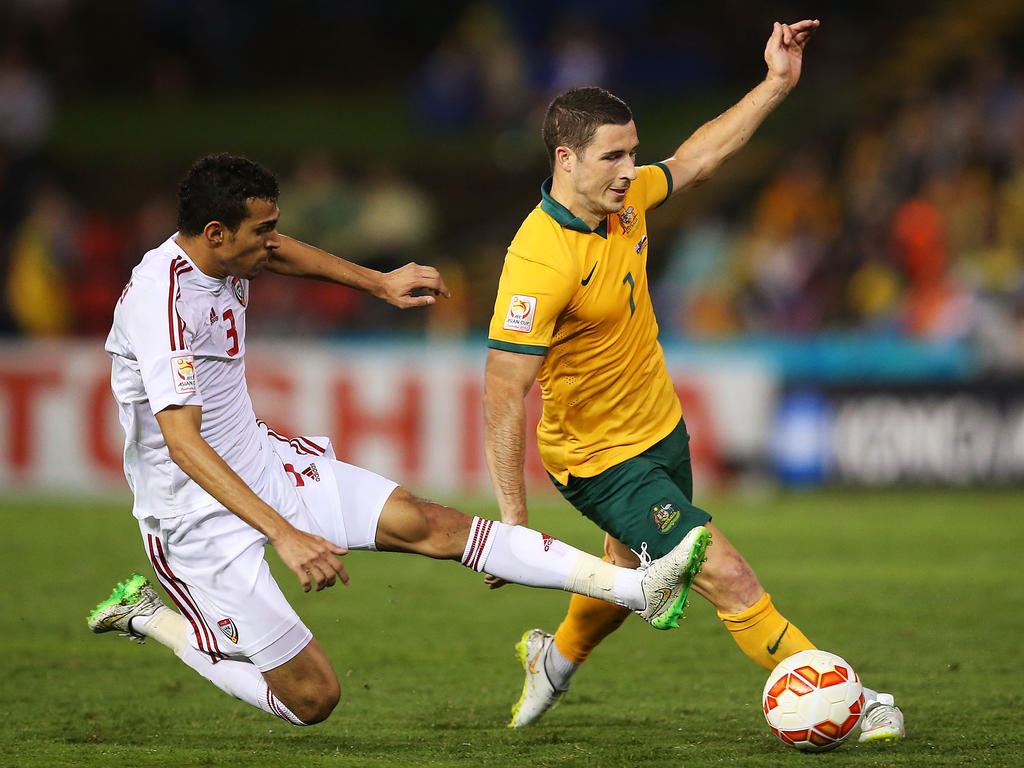 Australia's Germany-based striker Mathew Leckie says the Socceroos aim to make life as difficult as possible for the world champions when they chase another upset win in Wednesday's friendly.
Germany host Australia in Kaiserslautern with Ange Postecoglou's Socceroos out to emulate their 2011 shock when they poached a 2-1 victory in Moenchengladbach.
Australia will be without veteran forward Tim Cahill, 35, who misses their Germany and Macedonia friendlies with an Achilles tendon injury.
Heavy 6-0 drubbings at the hands of both Brazil and France in 2013 dented Australian confidence and they finished last in their World Cup group.
But Leckie, who plays for Ingolstadt in Germany's second division, says spirits are high in the Socceroos squad after winning January's Asian Cup while Germany are rebuilding following their Brazil 2014 triumph.
"We are playing the world champions, there are no real expectations on us, but we have some confidence from the Asian Cup," said the 24-year-old.
"We had a rough patch where we had some big defeats, but the Asian Cup has made countries look at us again as a strong side.
"I am sure the Germans will look at us again, see that we have some quality and they won't take us lightly."
Germany are using the Australia match to warm up for a Euro 2016 qualifier in Georgia on Sunday and Leckie says the hosts will want no repeat of their 2011 surprise defeat to the Socceroos.
"They are preparing for the Georgia game, so they will want to put in a good perforance to get the confidence up," he said.
"There is no hiding that it's going to be tough.
"Credit to them, they are the best in the world and it would be a massive thing for Australia if we get a win over them going forward."
Germany have stumbled during recent qualifiers with a shock first defeat to Poland being followed by a home draw with Ireland last October before routing minnows Gibraltar to leave them joint second in their qualifying group.
"We want to make it as difficult as possible for the best side in the world," Leckie told magazine Kicker.
"A draw would be great and I'd rather not talk about what a win would mean.
"Up until now their qualification campaign hasn't gone so great, so perhaps this is our chance."