17.05.2015 10:32 h
Boca barred from Copa Libertadores for 'toxic liquid' attack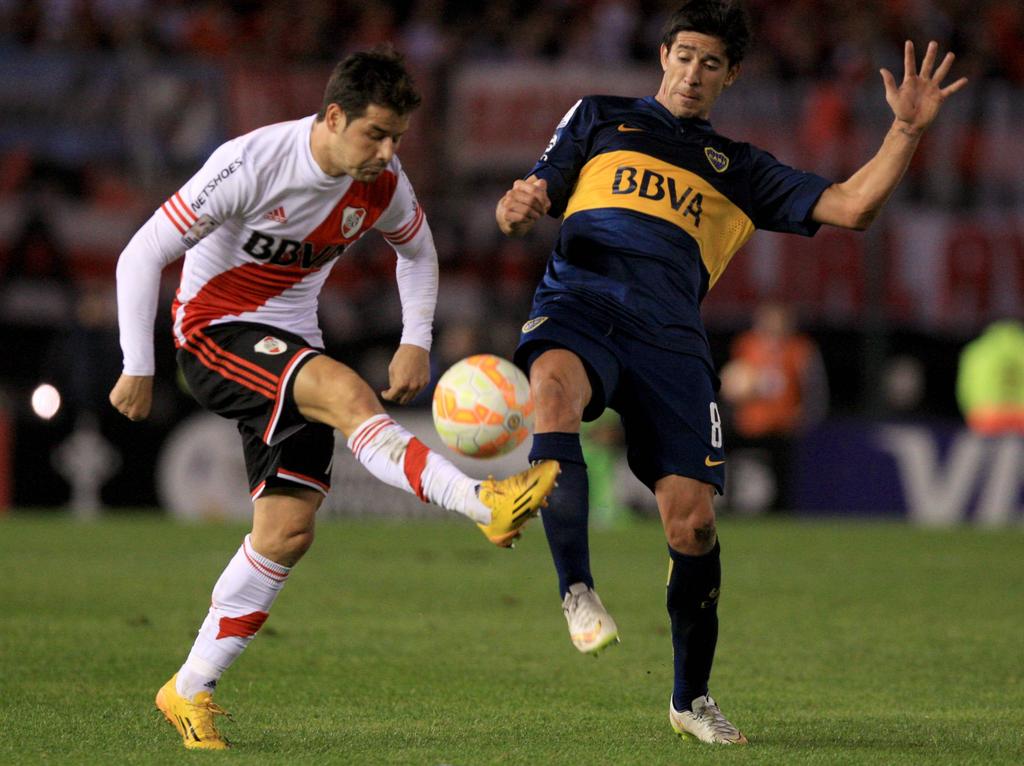 Historic Argentinian side Boca Juniors will play no further role this season in South America's premier continental club competition the Copa Libertadores after being barred by the South American Confederation (CONMEBOL) as a result of the attack on River Plate players last Thursday.
Boca must also pay a US$200,000 fine and play their next four matches behind closed doors as punishment for the incident which saw the players from arch-rivals River Plate -- who will progress to the quarter-finals as a result of the decision -- subjected to an attack by a toxic liquid substance.
The match was called off after 45 minutes with the score 0-0 -- played at Boca's stadium in front of 60,000 fans with them trailing 1-0 after the first leg.
"CONMEBOL's disciplinary commission has decided to exclude Boca Juniors from the 2015 Copa Libertadores," read the statement from the governing body.
River Plate players were returning for the second half when a fan or fans apparently released a chemical irritant into the inflatable tunnel leading from the dressing rooms to the pitch.
The attack left several players rubbing their eyes in agony as teammates desperately threw water in their faces to try to relieve the pain.
Doctors said four players suffered first-degree burns.
Media reports initially said the substance was pepper spray, but Boca club president Daniel Angelici said that was incorrect.
"It wasn't pepper spray, it was a toxic liquid," he said.
Television images showed a Boca fan with his face covered, apparently introducing something into the inflatable tunnel from the seating area behind it.
Prosecutors investigated the incident on the basis of that footage. They also analysed the jerseys of the burned players to determine exactly what the substance was, and impounded the tunnel for analysis.
Boca's iconic stadium, the Bombonera, was closed Friday morning after the previous night's mayhem, which outraged commentators said marked a new low for Argentina's violence-plagued football matches.
"If there was any dignity left in Argentine football, it was torn to shreds last night at the Bombonera," said an editorial in newspaper Pagina/12. "Football and its leadership have hit bottom."