25.06.2015 21:30 h
Dempsey to miss two US Open Cups for ref incident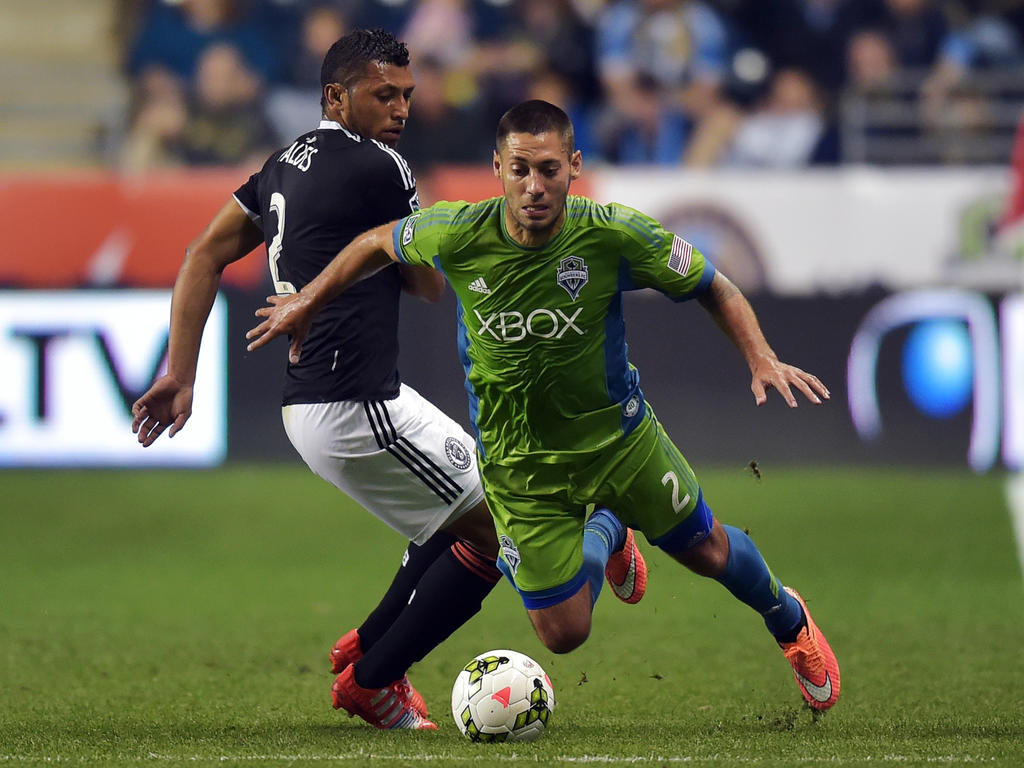 US international striker Clint Dempsey will miss at least the next two US Open Cups after ripping up a referee's notebook at a Cup match last week, officials said Thursday.
The US Open Cup adjudication and discipline panel, which only has jurisdiction over its own matches, imposed a ban of six matches or the next two tournaments, whichever is more, and fined the 32-year-old an undisclosed sum.
Dempsey was issued a three-game global match ban last week by Major League Soccer in the wake of the incident, which came June 16 in a match between Dempsey's Sounders and the Portland Timbers.
But the star striker has already missed two of those matches, a 2-0 MLS loss to San Jose last Saturday and a 1-0 MLS loss to Philadelphia on Wednesday.
The last match of his suspension will come Sunday when Seattle will visit Portland for another league match.
MLS was given the suspension power in Dempsey's referee abuse case because he plays in the league.
The MLS decision meant that Dempsey would be finished with the ban in time to play for the United States in next month's Gold Cup tournament.
One more match in the ban would have kept him out of a July 3 US Gold Cup tuneup against Guatemala.
US coach Jurgen Klinsmann said he plans to sit down and talk with Dempsey about the misconduct before the Americans begin their title defense in the North American biennial continental championship on July 7 against Honduras.
"It's a mistake and mistakes happen," Klinsmann said. "It's something that nobody wants to go through. Nobody wants to get red-carded.
"On the other hand, it's part of the game too. So we'll take a little bit of a step back and we'll discuss it in person in a relaxed way and go from there."
Dempsey, who has played for English Premier League sides Fulham and Tottenham, waived his appeal rights before the US Open Cup panel.
The Sounders are the reigning US Open Cup champions and also won the trophy in 2009, 2010 and 2011 before their reign ended with a loss to Sporting Kansas City in the 2012 final.