05.07.2015 15:50 h
Sampson wants World Cup medal to transform English game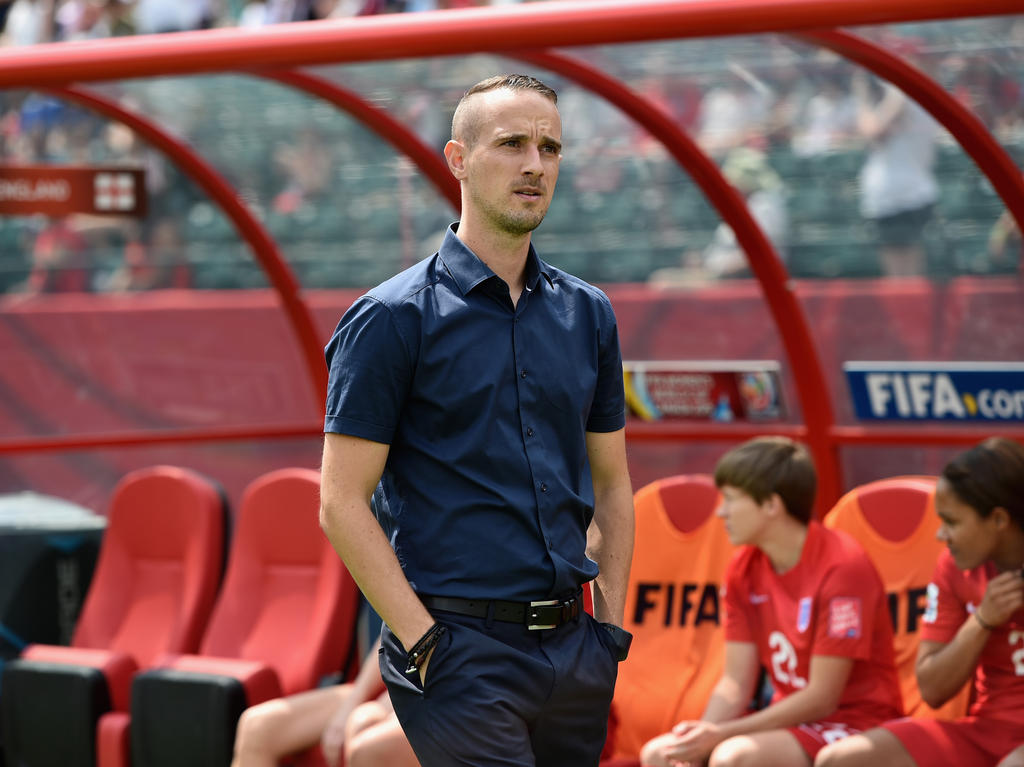 Coach Mark Sampson said he hopes England's historic bronze medal at the Women's World Cup will transform the game in the country.
The Lionesses achieved their first ever win over world number one team Germany thanks to a Fara Williams penalty in extra time.
England had suffered heartbreak in the semi-finals as Laura Bassett's stoppage-time own-goal saw them fall 2-1 to Japan.
And Sampson heaped praise on his players for the way they came back from that defeat to achieve the best finish by an England team since the men won the World Cup at home in 1966.
"This nation have had over 25 years or more of hurt from Germany and it was about time the team stepped up and found a way to start the ball facing a different direction," said Sampson.
England had never beaten Germany in 20 previous attempts going back 31 years with their most recent loss a 3-0 drubbing at Wembley last year.
"It's not so long ago we came off the pitch at Wembley by far the second-best team against an excellent Germany but the team since that moment have learned an incredible amount.
"In my book, the players have always been legends," he said. "I hope now the rest of the world and the country marks them in their paper as legends of their country.
"It's special to be talked about even in the same breath as the team from 1966.
"We've made a huge statement this tournament."
Sampson was appointed in December 2013 in place of long-standing coach Hope Powell who lost her job after the team failed to win a single game in Euro 2013.
And the 32-year-old added: "I really hope this team's performance is a catalyst for a new generation of female players back home.
"We have a huge occasion now in August -- we have the women's FA Cup final, the first one in Wembley stadium, let's pack that out, let's get people from all over England to support the team, come and recognise the achievements of these players in this tournament, and really enjoy a special day in the women's calendar and we can really kick off there together."