15.10.2015 15:24 h
No love for Mihajlovic as Lopez targets Torino win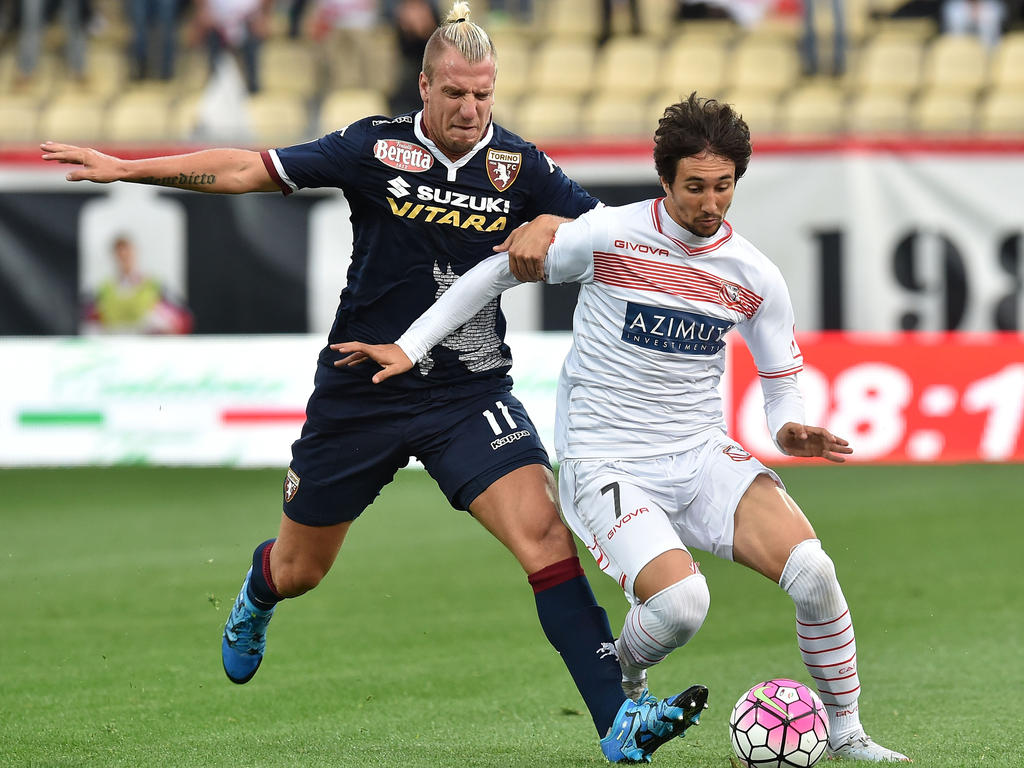 Torino striker Maxi Lopez is ready to put his affections for AC Milan and their embattled coach Sinisa Mihajlovic to one side when the sides meet at the Stadio Olimpico on Saturday.
After a strong start to the campaign Giampiero Ventura's Torino sit in fifth place, just five points behind Serie A leaders Fiorentina, with Milan a further four points adrift in ninth.
Milan's last outing left them on the wrong end of a 4-0 San Siro humiliation by Napoli, and the pressure is on Mihajlovic to get the Rossoneri firing again.
But Lopez said Torino, who just missed out on a place in Europe last season, have aspirations of their own.
Although he admits his respect for Mihajlovic, with whom he enjoyed a "love-hate" relationship when he played under the Serbian handler at Sampdoria two seasons ago, the Argentinian said there will be no love lost between the sides when they meet in Saturday's late fixture.
"I had a very good relationship with him (Mihajlovic), sometimes it was love, other times it was hate because we both have strong characters, but it was always sincere," Lopez told Sky Sport 24.
"Sinisa is authentic, he's not fake, he tells you how things stand... someone like that merits respect."
The 31-year-old Lopez, who spent six months on loan at Milan in 2012 while playing for Catania, added: "We're a stronger team than we were last season and we have no reason to envy Milan.
"Milan have their history, but we deserve every point we've earned so far and it's possible we'll end up fighting for a top finish this season.
"The game will give us an indication of what we're capable of this season and will show us whether we're able to take a step up."
Although Mihajlovic has the full backing of club directors, as well as owner Silvio Berlusconi, the pressure is on Mihajlovic to confirm his status as a coach with future potential.
Milan midfielder Riccardo Montolivo believes the Rossoneri may have to sacrifice style on Saturday in a bid to get back to winning ways.
"It will be a tough game against Torino," Montolivo told Turin-based sports daily Tuttosport.
"At the moment they're in good shape and have a very organised game.
"We have to go out there and take our chances, even at the cost of sacrificing something in terms of beauty."