17.11.2015 17:31 h
Bayern's Thiago set to miss four weeks with knee injury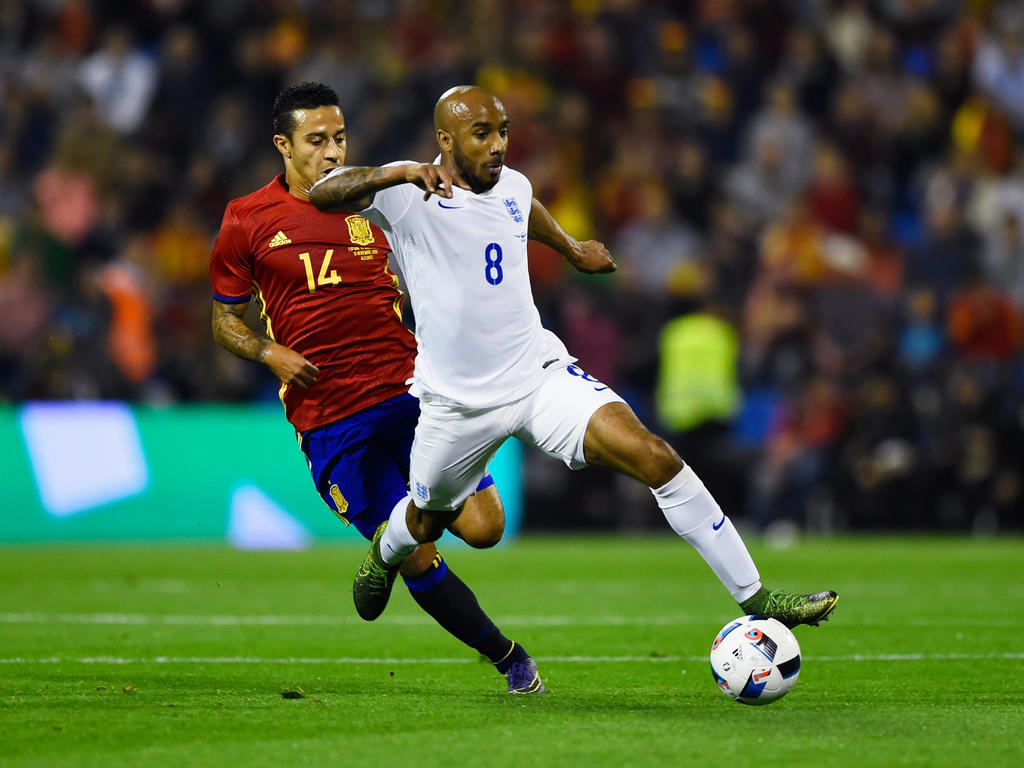 Bayern Munich confirmed on Tuesday that Spain midfielder Thiago Alcantara will miss up to four weeks after re-injuring his problematic right knee while on Spain duty.
Thiago injured his right knee in Spain's 2-0 win over England last Friday, an MRI scan revealed swelling on the medial ligament and Bayern's medical staff now expect him to miss between three to four weeks.
The 24-year-old has injured the medial ligament in his right knee three times in his career and was previously out from February 2014 until April this year.
German league leaders Bayern have eight games left before the winter break starts in December and face Schalke away on Saturday in the Bundesliga before hosting Olympiakos in the Champions League next Tuesday.
Thiago has made 19 appearances for both club and country so far this season.