06.12.2015 12:34 h
Adelaide win first game to climb off bottom of standings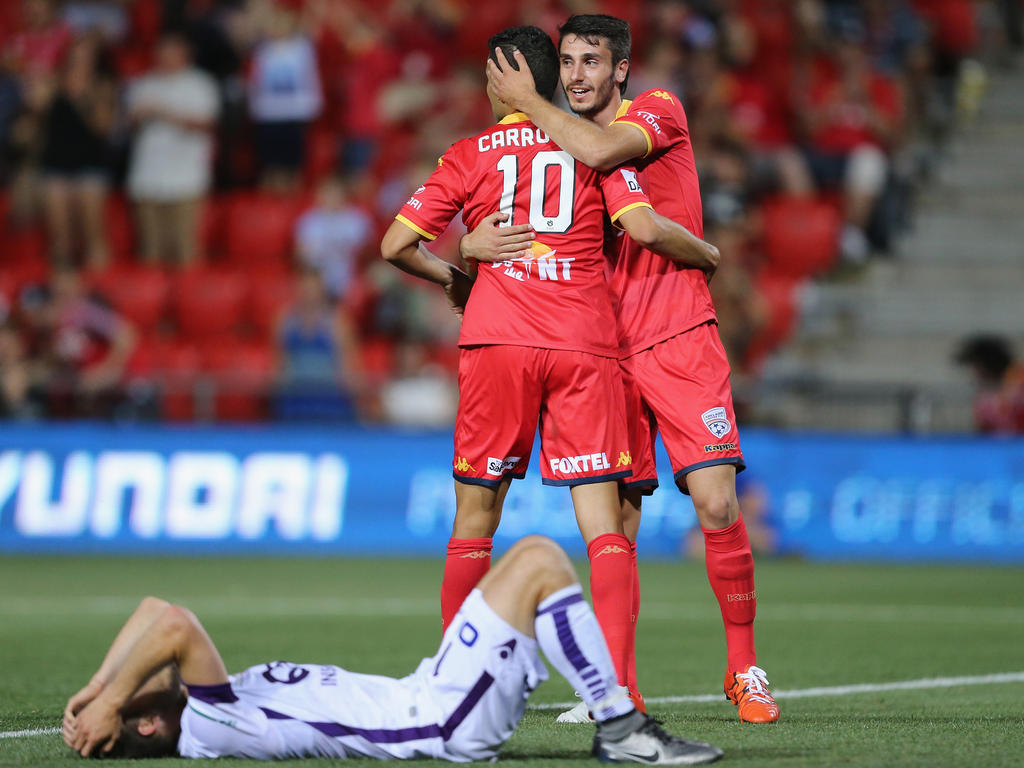 Adelaide United won their first match of the A-League season Sunday to climb off the bottom of the standings and leave Perth Glory there instead.
The Reds beat Glory 1-0 in steamy Adelaide, with Spaniard Pablo Sanchez scoring the winner in the third minute to give United their first victory under new Spanish coach Guillermo Amor.
Adelaide climbed from last to eighth, ahead of now-bottom Perth and Central Coast.
The kick-off was delayed by two and a half hours because of near-40C (104F) temperatures and blustery winds.
The match featured another boycott, with Adelaide's Red Army supporter base walking out after 30 minutes in the latest protest against Football Federation Australia's fan ban process.
The Red Army left a banner with the message "FFA: Can You Hear Us Now?" but at least they saw the defining goal.
A sublime effort from Mitch Nichols lifted Western Sydney to a 2-1 win over Brisbane Roar, sending them to the top of the A-League on Saturday.
Nichols drove his inswinging shot past the outstretched Roar goalkeeper Jamie Young and just inside the far post to score the winner in the 79th minute of a high-level contest.
The continuing fan boycott across all A-League games over the weekend restricted Western Sydney's crowd to 9,860. The "Red and Black Bloc" supporters of the 2014 Asian Champion League winners followed through with their threat to boycott the game due to grievances with the FFA.
The FFA is facing a fan revolt amid fury over the publication of a confidential list of supporters banned from stadiums across the country.
Socceroos coach Ange Postecoglou on Sunday endorsed protests from active A-League supporters, saying their gripes were reasonable and legitimate, but called for an immediate end to full match boycotts.
"I'm hoping we've got to a point now where there's conciliation between the governing body and the most disenfranchised group in this situation, which is the fans," Postecoglou said.
"We probably should have got to it a lot earlier."