15.01.2016 16:24 h
Ranocchia free, but Inter on transfer lockdown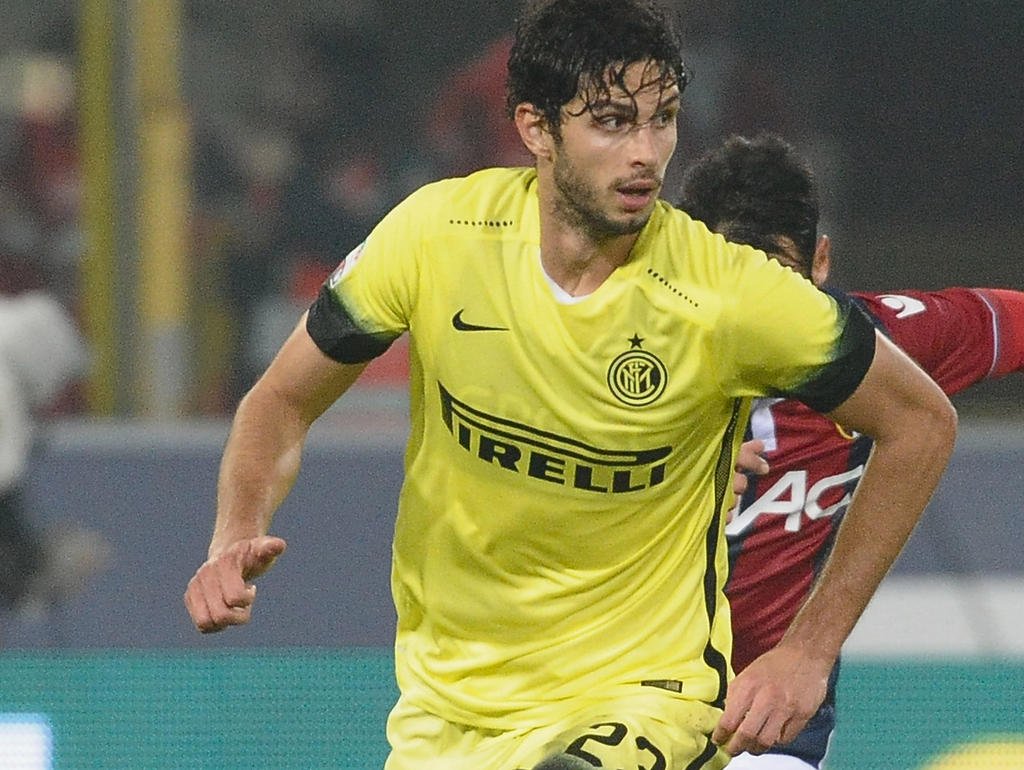 Roberto Mancini says Andrea Ranocchia can leave the club but insists the rest of his Inter Milan players are "staying right where they are" during the winter transfer window.
Out-of-favour Ranocchia had been linked with a move to the Premier League but the former Italy defender's most likely destination is now Sampdoria, according to reports Friday.
Inter were forced to pay a six million euro fine at the end of last season after breaching UEFA's financial fair play regulations, meaning there are likely to be no new arrivals in January unless current players move elsewhere.
Mancini said Friday: "There are a few rumours flying around, but for now all the players are staying right where they are.
"January is a bit of an awkward month for this reason. If Andrea Ranocchia decides to accept an offer, we will look to bring in an equivalent player."
Mancini's men have been in impressive form so far this season and at the halfway point sit just two points off leaders Napoli, having given up the lead after a shock 1-0 defeat to Sassuolo last weekend.
Mancini, who won seven trophies including three consecutive league titles with Inter in his previous spell in charge, indicated he is happy with his current crop of players.
Speaking a day ahead of a "tough" trip to Atalanta, he added: "I think this team can stay as it is right until the end.
"As I've always said, other teams may have more stars but the fact that we've consistently been between first and second place means we only need to keep calm and concentrated to stay where we are."
A run of four straight defeats has seen Atalanta drop to 11th place at 17 points off the lead, but Mancini says Edy Reja's men are among three smaller teams in the league, along with Empoli and Sassuolo, that are tough to crack.
"We know that Empoli, Sassuolo and Atalanta are three teams with pace, quality and nothing to lose," he said.
"I want to see the same spirit we saw against Sassuolo only with a different final result."
A win for Inter would send them back on top, at least until Napoli host Sassuolo in Saturday's late game at the San Paolo. On Tuesday, Napoli host Inter in the quarter-final of the Italian Cup.
Juventus, who are also two points off the pace but in second place, are away to Udinese on Sunday.