09.02.2016 15:50 h
Italy play Euro warm-ups against Scotland, Finland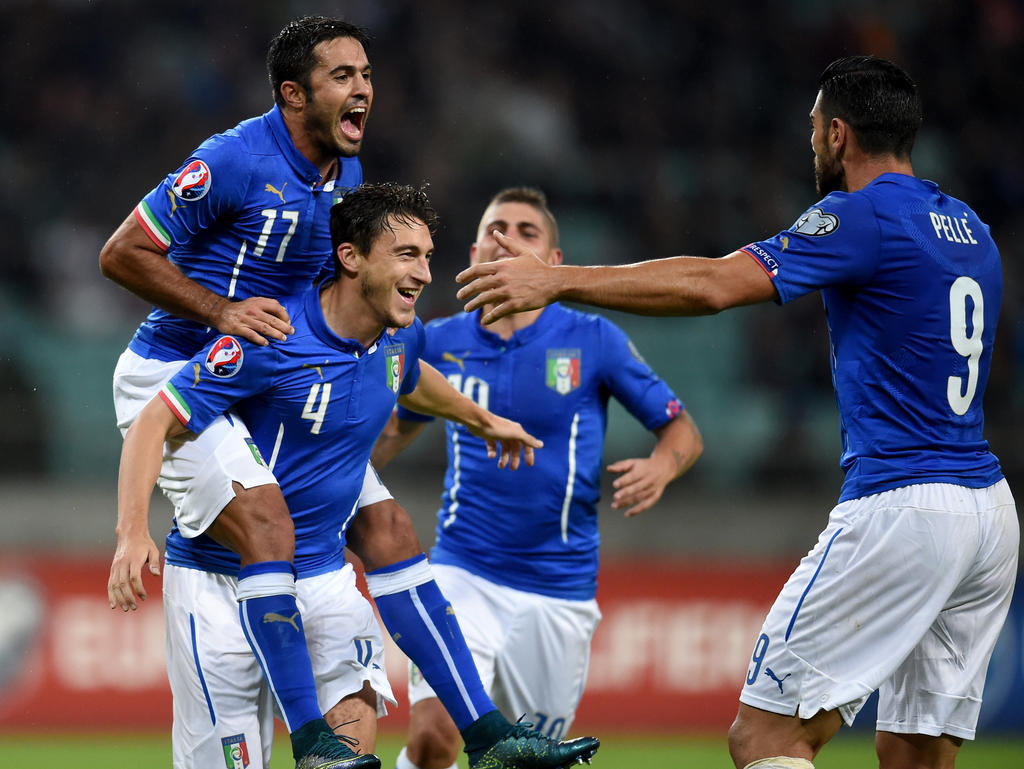 Italy will play two warm-up matches ahead of Euro 2016 against Scotland and Finland, the Italian federation announced on Tuesday.
The game against Scotland will take place in Malta on May 29 and Finland on June 6 at a venue yet to be decided in Italy.
The Italians, who won their only European title in 1968 when the tournament was held in Italy, will then travel to Montpellier, where they will be based for the duration of the championship in France.
Italy, drawn in Group E, will open their campaign on June 13 in Lyon against Belgium. They will then play Sweden on June 17 in Toulouse and Ireland in Lille on June 22.