08.03.2016 20:19 h
Palermo president launches stinging attack as Iachini resigns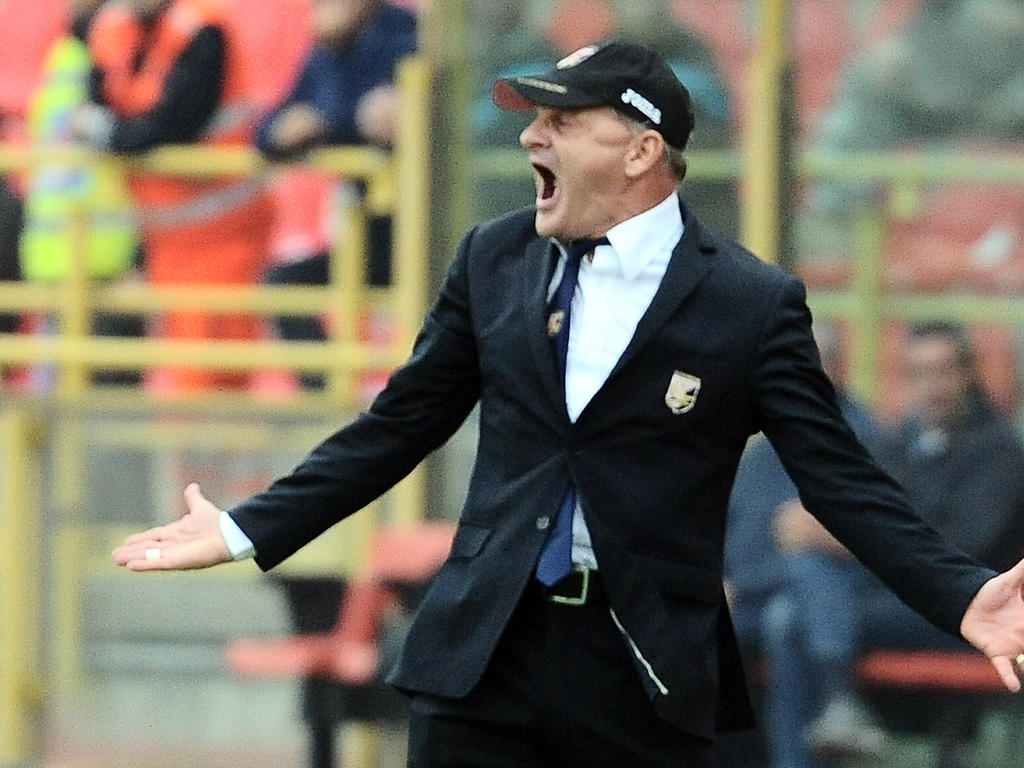 getty, Mario Carlini / Iguana Press
Giuseppe Iachini stepped down as coach of Palermo on Monday, Italian media reported, and immediately found himself the target of the ire of the club's controversial president Maurizio Zamparini.
According to La Gazzetta dello Sport, Iachini did not take training on Tuesday, instead handing in his resignation to Zamparini just as the Sicilians sit one point and one place above the relegation zone in Serie A.
Zamparini, who has a history of regularly hiring and firing coaches, later hit out at baseball-cap wearing Iachini, 51, in an interview with Radio24.
"He doesn't want to speak to the club. He has gone mad, it's not Iachini anymore. A president is not allowed to say anything about his team anymore? It's madness," said Zamparini, who had publicly criticised the coach and his team's performance during Sunday's 3-1 defeat away to Inter.
"Iachini is an idiot who makes his team play badly, who loses matches, who has taken an average of 0.7 points per game in his last 13 matches and doesn't even accept it when you say to him 'bloody hell, try to put a good team out on the field'," Zamparini told Radio24.
"Iachini puts a bad team out on the field. He has a loser's mentality and couldn't care less. He is out of contract at the end of the season. He must have reached an agreement with another team."
Iachini began the season on the Palermo bench before being replaced by Davide Ballardini, who himself was sacked and replaced by the former Argentine international Guillermo Barros Schelotto.
But Barros Schelotto was unable to take his place in the dugout because he lacked the necessary coaching qualifications, and so Iachini was recalled. And three weeks on, he is on his way out again and is set to be replaced by...Ballardini.
According to Italian media, Palermo have changed coach 14 times in the last four seasons, while Zamparini has overseen 56 changes of coach in 29 years in football, at Venezia and then Palermo.