28.03.2016 21:18 h
US ready to be 'nasty' in World Cup duel - Cameron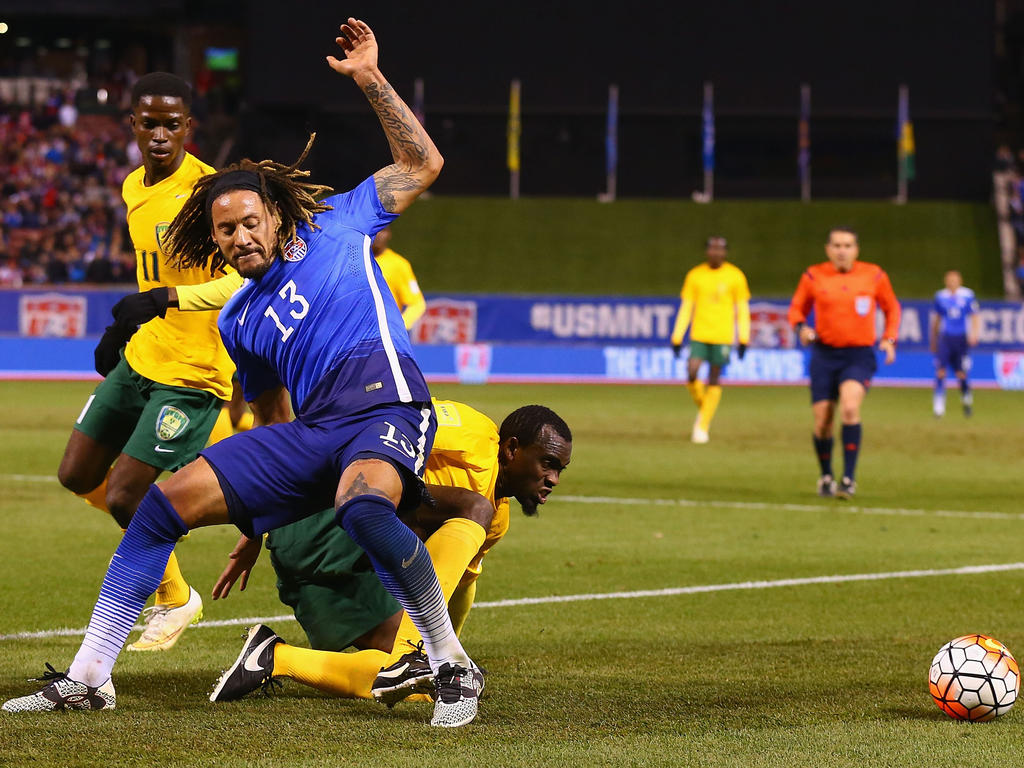 Geoff Cameron says the United States are ready to show their nasty streak as they prepare to face Guatemala on Tuesday in what has become a must-win World Cup qualifying battle.
Two years after providing one of the most compelling storylines of the 2014 World Cup, where they advanced to the last 16, the Americans are now in danger of missing out on qualification for Russia 2018.
A shock 2-0 defeat away to Guatemala last Friday has left Jurgen Klinsmann's squad in third place in Group C of the fourth round of qualifying in North and Central America and the Caribbean (CONCACAF).
Another defeat in the return match in Columbus, Ohio on Tuesday would be all but fatal for the USA's hopes of qualification -- and would deal a crushing blow to American soccer.
The USA has played at every World Cup since 1990. Stoke City defender Cameron insists however that the team has the experience to keep calm under pressure on Tuesday.
"We know how anxious we'll be and you want that goal to come early, but if it doesn't you have 90 minutes to put the ball in the back of the net. So if it doesn't happen in the first half, we have 45 minutes to do it in the second half," Cameron told USSoccer.com.
"We believe in each other, we believe in our ability and the strengths that we have. I think it'll come. It's just a matter of time and breaking them down. Once one goes in, hopefully more go in as well."
Cameron warned however that the Americans would be ready to win ugly if necessary.
"This is our World Cup," said Cameron. "This is what it comes down to. We have 90 minutes to put three points on the board and get a win and that's all we care about. If it's pretty, ugly, it doesn't matter.
"Results are what counts and we have to do whatever it takes to win. If we have to be nasty and be more aggressive and show our strength in other ways, then we have to do that.
"It's going to be a tough game. It's never easy, but if we show up and play as well as we know how to play, I think we'll be fine."