07.06.2016 15:43 h
Family first for Slovakia coach Kozak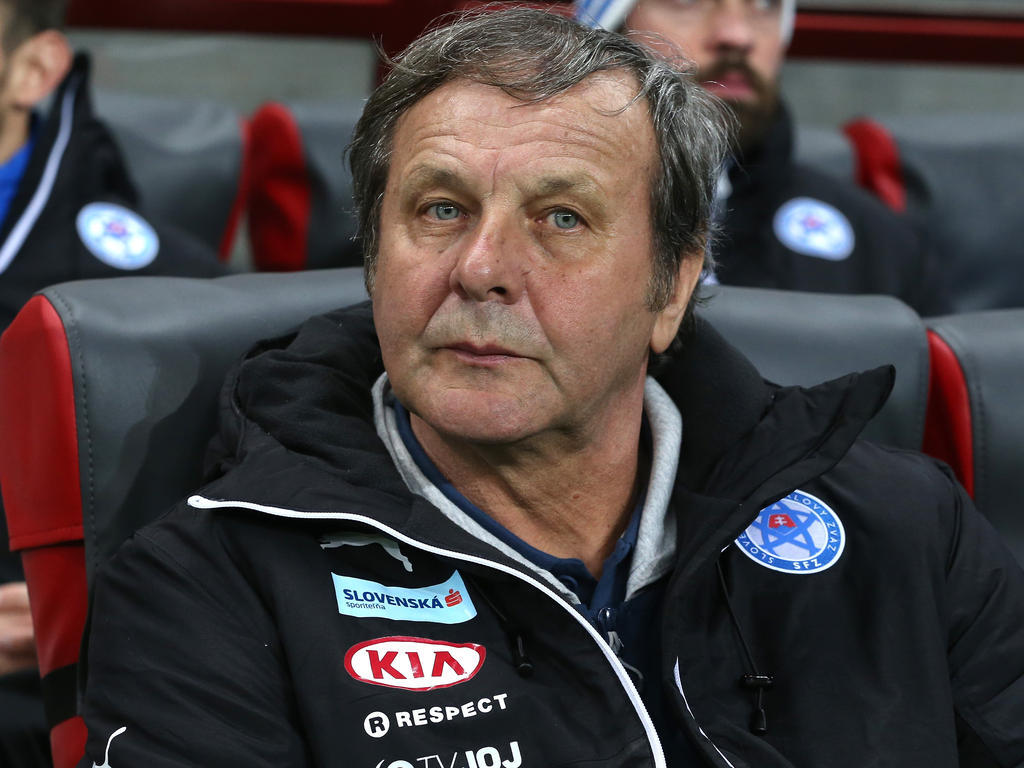 getty, David Rogers
At his wedding four decades ago, Jan Kozak painted a perfect picture of his life, squeezing a top-flight football game between the morning ceremony and the afternoon party.
Describing himself as a family man with a big passion for football, the 62-year-old Slovak is the first coach ever to lead his country to the European Championship finals.
"We got married at 9am, then we went to the stadium. At 11am the team met ahead of a league game with Trencin, we won 2-1," said Kozak recalling his time as a playmaker with Czechoslovakian top-flight side Lokomotiva Kosice.
"Then I invited the entire team to the wedding party. The referees, too," he said about marrying Iveta, with whom he has a daughter and a son, also a footballer-turned-coach.
As a player, Kozak finished third at Euro 1980 with the former Czechoslovakia, a country for whom he scored nine goals in 55 games.
A year later, he became the Czechoslovak footballer of the year.
He also made it to the World Cup in 1982 but did not play because of injury.
Czechoslovakia split into the Czech Republic and Slovakia in 1993, four years after shedding Communist rule.
Born on April 17, 1954 in the eastern Slovak village of Matejovce nad Hornadom, Kozak started his playing career with Lokomotiva in the nearby city of Kosice.
He returned to Lokomotiva twice, after two years at the army club Dukla Prague and then one-year spells with Belgium's RSC Seresien (Seraing) and France's AC Bourges.
Kozak ended his career as a player with Lokomotiva in 1990. He soon took over as head coach with the same club, before crossing the street to take the helm at local rival FC Kosice in 1996.
The Real Madrid and Chelsea fan won two Slovak titles with Kosice in 1997 and 1998 and made them the first Slovak team ever to reach the Champions League in 1997.
After two years in minor leagues, Kozak returned to Kosice to take over local top-flight club MFK.
The offer to take over the national team came in 2013, and it was his family that had the last word.
"I wasn't convinced I would accept the job, I was quite hesitant," Kozak once said.
"But the family outvoted me, and they were right, I couldn't refuse such an offer."
He admitted his hesitation was in part due to concerns about fans' reactions after he had tarnished his reputation as a club coach.
In 2009, at MFK, he famously attacked the opponents' goalkeeping coach at half-time, causing injuries that required four weeks' of treatment.
"There were things in the past that I would now handle differently," Kozak said in March after lifting the trophy for the Slovak Coach of the Year, his third in a row.
"I've done a few silly things as a coach, but football is about emotions and I have always been able to get excited about the game."
He also famously quit FC Kosice over disputes with the management just before a Champions League game with Manchester United, a step he has labelled as "the most stupid thing I've done as a coach."
But after the successful qualifying campaign with the national team, Kozak can look forward to facing England, Russia and Wales in Group B in France.
"We want to play some good games, to get ready and make sure we are not an also-ran," said Kozak.
"The opponents will appreciate you only after you have beaten them," he added.
Naturally, the Kozak family will also travel to France. "They are already working on their programme," chuckled Kozak, who is also a passionate golfer.