23.05.2017 12:30 h
Europa League lures Australia's Leckie to Hertha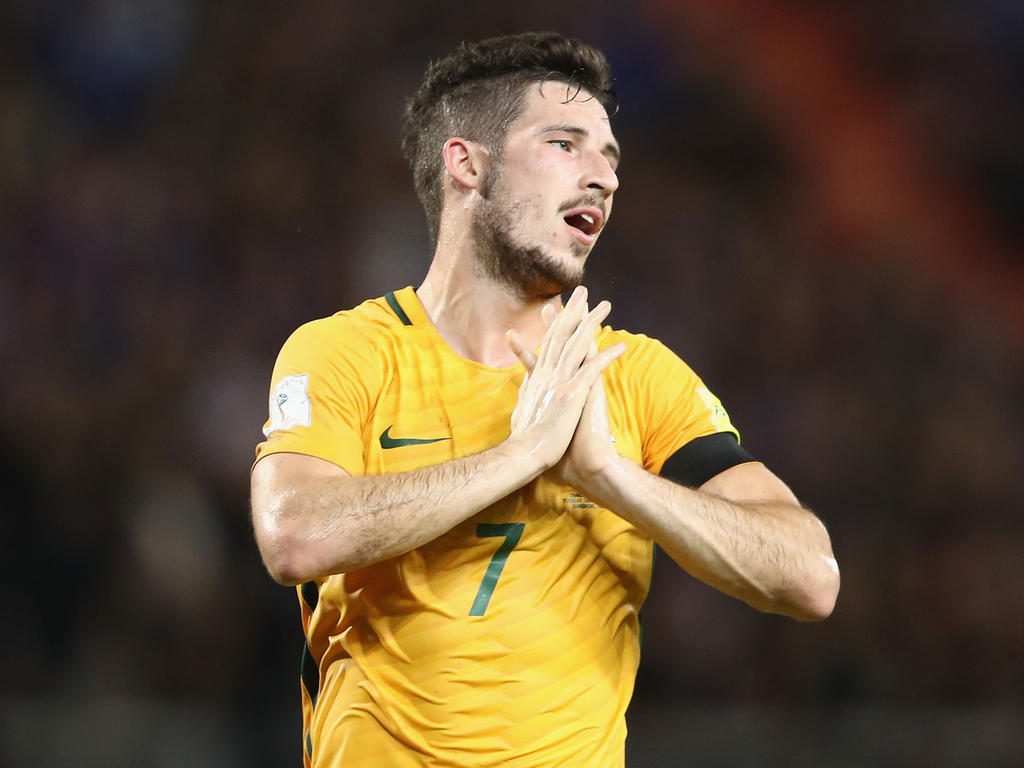 Australia international Mathew Leckie says the chance to play Europa League football next season was his main motivation to join Hertha Berlin following ex-club Ingolstadt's relegation from the Bundesliga.
Leckie, a winger or striker, signed for Hertha on Monday after three years with Ingolstadt, who were relegated when the Bundesliga season ended on Saturday.
Berlin's coach Pal Dardai has quickly snapped up the speedy forward.
"Mathew Leckie is a versatile player, which is characterised by the way he flies up and down the flanks," said Dardai after Hertha finished sixth in Germany's top flight to qualify for a Europa League place.
Magazine Kicker say Hertha paid three million euros (US$3.3m) for the 26-year-old, who has made 39 appearances for Australia.
"I had a few offers, but Hertha stood out for various reasons," Leckie told Herthabsc.de.
"They are a big, fantastic Bundesliga club, have been very successful over the last two seasons and now they're playing in the Europa League.
"I also think that Pal Dardai is a great coach who I can learn a lot from."
Leckie has played 71 times in the Bundesliga.
Having arrived in Germany as a 20-year-old in 2011 from Adelaide United, Leckie played for Borussia Moenchengladbach, then second division FSV Frankfurt, before joining Ingolstadt.
"It wasn't all easy at the start. When I first arrived here, I couldn't speak a word of German," he said.
"Now everything is easier for me, because I speak the language and understand almost everything.
"I want to stay here long-term, also because my wife is German.
"There's not really anything I don't like here, although the weather could be a bit better.
"At the start I was here on my own, but that's changed as well. My wife and I are expecting a baby in August."
Leckie will join the Australia squad for next month's Confederations Cup in Russia.
The Socceroos open against world champions Germany in Sochi on June 19 and also face Chile and Cameroon in Group B.