07.06.2017 14:09 h
Treble winner Renard eyes Euro glory for France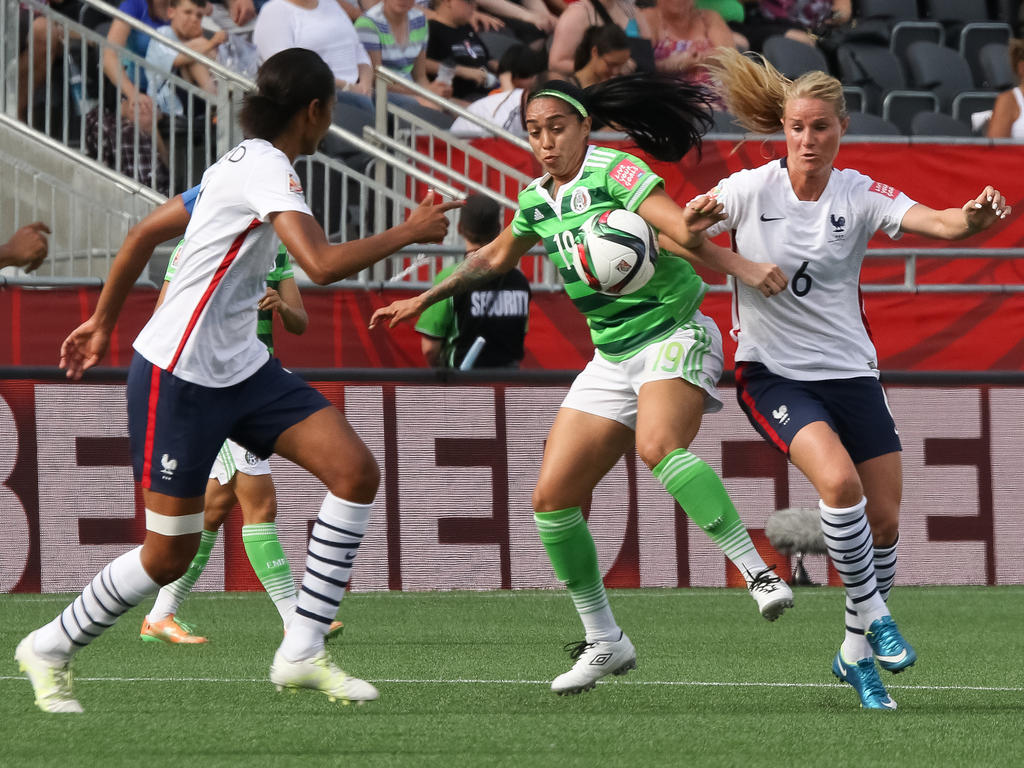 Fresh from leading Lyon to a French league and cup and Champions League treble, inspirational France captain Wendie Renard is fixing her gaze on delivering the women's national team its first ever silverware.
France are seen as one of the favourites to win the women's European Championship which kicks off on July 16 in the Netherlands and Renard is hoping Lyon's run of success can carry through to the national team.
"It's great to have won the Champions League and then defended it, we want to go and make history now with a third (consecutive) win," the 26-year-old defender told AFP in an exclusive interview.
The powerfully built 6ft 2in (1.87m) central defender or right back has in fact won four Champions Leagues and first captained France at the 2015 World Cup in Canada, where Germany beat them on penalties in the quarter-finals.
"With France we'll have to be more humble about our approach. We have always declared we want to win tournaments when going into them," she pointed out.
France have consistently underachieved, never having reached the final of a major competition. They were knocked out in the last eight of the last Euro in 2013.
"Sadly we've been stopped in our tracks so far so this time we'll say nothing and work hard. We're ambitious though, that's for sure," said Renard, who identified holders Germany as the chief pretender to the title.
"Germany is still the team to beat but tactically and physically many teams look capable of winning. Norway, Sweden and Denmark are all in that group too."
Renard feels the depth needed to win a tournament is now within France's reach due to domestic success and a new generation coming through.
"We have won nothing yet," she warned.
"We have zero titles and we need to stay unified, and hard work always pays off.
"And in the new generation coming through we have some very talented players, but you cannot buy experience.
"The Euro is a long competition with many matches and we need to maintain a winning attitude over a long period," said Renard, who has done that with her club side and who, with 89 caps so far, looks set to apply her experience on the international stage in the Netherlands.