21.05.2018 06:09 h
Wright-Phillips lifts Red Bulls as injuries mar win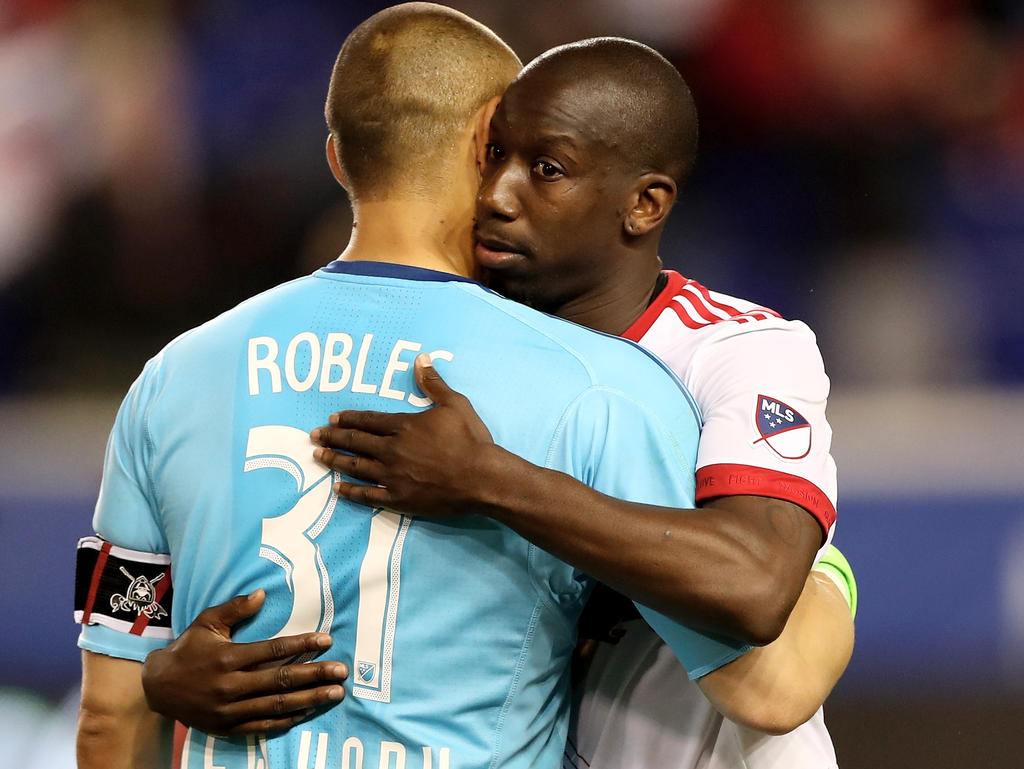 Bradley Wright-Phillips scored two second-half goals to fire New York Red Bulls to a 3-1 Major League Soccer victory at Atlanta that was shadowed by injuries to Kemar Lawrence and Tyler Adams.
After drawing a penalty to help his side pull even late in the first half, Wright-Phillips twice headed past Atlanta keeper Brad Guzan in the space of four minutes to put Red Bulls to a fifth straight MLS victory.
Wright-Phillips pulled even with Josef Martinez and Gyasi Zardes for the league lead with eight goals.
Earlier, Martinez had a goal disallowed for a foul following a video review.
Atlanta's chances of coming back dimmed when Greg Garza was sent off in the 71st minute for a violent challenge.
Atlanta's lead atop the Eastern Conference dwindled to one point, with the Red Bulls four points back.
But New York weren't feeling too celebratory after the late-game injuries.
The more frightening was to Jamaica international Lawrence, who had just intercepted a cross with his chest when he fell awkwardly face-first onto the pitch.
He lay unmoving until medical personnel brought a stretcher and was taken off with his head and neck immobilized.
Lawrence was taken to hospital, although the team later tweeted out a reassuring update on his condition.
"Kemar is conscious, fully responsive and in good spirits," the team tweeted, without giving further details of the nature of Lawrence's injury. "He will be held at the hospital overnight for observation."
In the same stoppage-time sequence, midfielder Adams departed the match with signs of a right knee injury.
"His knee just started to swell a little bit," Red Bulls coach Jesse Marsch said. "It felt fine, but again, we wanted to be precautionary and make sure that we weren't stressing anything."