14.07.2018 19:30 h
Statues of Peru coach and top scorer unveiled in Lima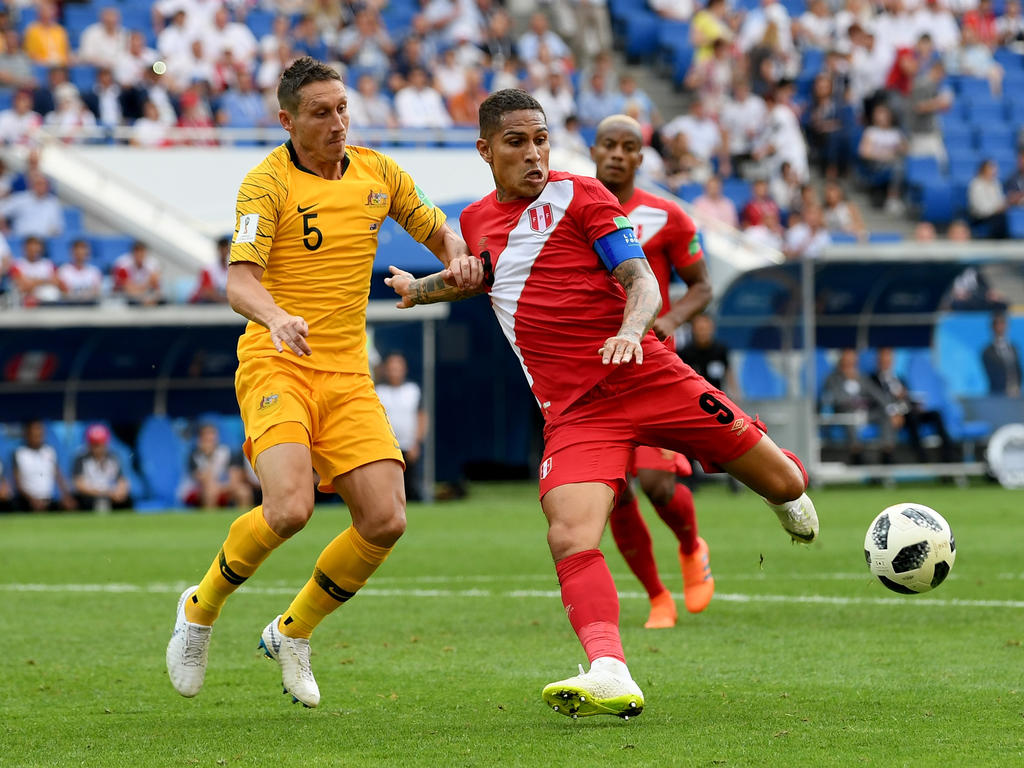 Paolo Guerrero (r.)
Despite a disappointing World Cup run by Peru, a district in the capital Lima has unveiled statues of the national team coach Ricardo Gareca and top scorer Paolo Guerrero.
The team crashed out in the group stage of the tournament in Russia, but the district of San Miguel nonetheless decided to pay tribute to the side -- a decision that has drawn mixed reactions from residents.
The golden fiberglass figures, revealed on Friday, show Argentine Gareca and striker Guerrero accompanied by a placard reading "Men of the World Cup Monument," a reference to the entire team.
"It's a tribute to the team's efforts under the command of Ricardo Gareca and Paolo Guerrero to return to the World Cup after 36 years," district spokesperson Vivian Navarro told AFP.
"It's a tribute to (our) national sport. It represents perseverance and fighting for a goal," she said, adding that 70 percent of residents approved of the artwork, which cost around $6,000 and was paid for by the local authority and some private funds.
But while Peruvians' support for their national team may be unwavering, some have criticized the statues.
"After putting up dozens of posters showing off that there is more security in the district, the municipality of San Miguel puts these two horrible statues of Gareca and Guerrero in the park ... This is what the taxes of San Miguel residents are spent on," Luis Neyra said on Twitter.
Peru only managed one win in Russia -- against Australia, with Guerrero, who almost missed the tournament over a doping suspension, scoring one of the goals.
Gareca -- known as the "Tiger" -- is set to decide in the coming weeks if he will renew his contract with the team.