10.12.2018 12:37 h
Schalke return for Germany's forgotten World Cup winner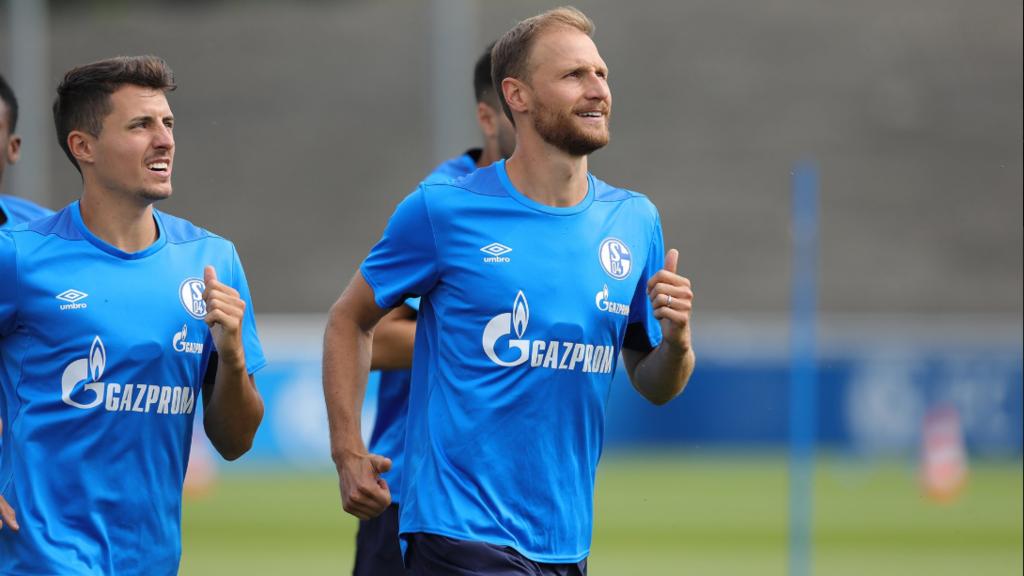 Germany's forgotten World Cup winner Benedikt Hoewedes believes his international career is over as he expects an emotional return to ex-club Schalke with current side Lokomotiv Moscow in the Champions League on Tuesday.
"The subject of the national team is definitely over for me," he told German magazine Kicker ahead of what is likely to be an emotional return to Schalke for the ex-club captain who made 335 appearances for the Royal Blues.
The 30-year-old centre-back, a product of Schalke's academy, is set to play at Gelsenkirchen's Veltins Arena for the first time since being dropped by head coach Domenico Tedesco and sent on loan to Juventus at the start of last season, before being sold to Lokomotiv in July.
Hoewedes played out of position at left-back in Germany's 2014 World Cup triumph, throwing himself into tackles as Germany became world champions with a 1-0 extra-time win over Argentina in the final at Rio de Janeiro's iconic Maracana stadium.
A leg injury last season with Juventus left Hoewedes out of contention for a place in Germany's World Cup squad, which bombed in Russia, bowing out of the group stages after disastrous defeats to Mexico and South Korea.
He made the last of his 44 international appearances in March 2017 and says there has been little contact with Germany head coach Joachim Loew since.
"Before the World Cup, I wished him all the best for the tournament via a text message, otherwise there is no big reason (for contact)," said Hoewedes.
"Without my injury, I would have had a good chance of being at the World Cup, but we now have too many good young candidates for my position and I can accept that."
Hoewedes says he has not given up hope and has no plans to retire from international duty.
Schalke are through to the last 16 with a guaranteed second-place finish in Group D, but bottom side Lokomotiv need an away win, and hope Porto win at Galatasaray on Tuesday, to stand a chance of finishing third and qualifying for the Europa League's knock-out stages.
The Russians have won just one of their five games so far in Europe, beating Galatasaray 2-0 at home last time out.
"It won't be a walk in the park - we could land on our faces," said Hoewedes, who expects an emotional return to the Veltins Arena.
"I have to be careful not to lose focus, we want to win and go into next year in the Europa League."