02.12.2013 20:38 h
Football: Porter named MLS coach of the year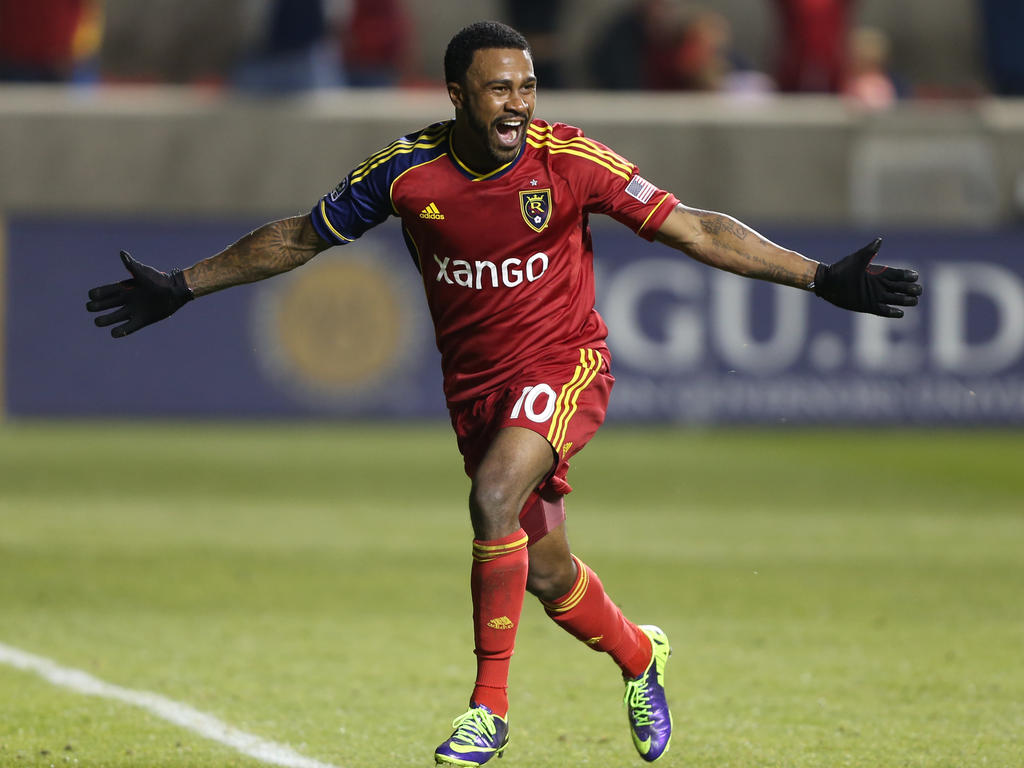 Robbie Findley erzielte das 1:0 für Real Salt Lake gegen Portland Timbers
Caleb Porter, who guided the Portland Timbers to a Major League Soccer conference title in his first professional coaching season, was named the league's Coach of the Year on Monday.
The 38-year-old American managed the Timbers to a mark of 14-5 with 15 drawn and the Western Conference regular-season crown, although Portland was ousted by Real Salt Lake in the playoff semi-finals.
The Timbers went on a 15-match unbeaten run this season, the longest streak ever by a first-year MLS coach, and finished 23 points higher in the ladder than a year ago.
Portland had a league-best plus-21 goal differential this season after a minus-22 finish last season, when the Timbers finished 8-16 with 10 drawn.
Porter took the honor in voting by a media panel with fellow Americans Mike Petke of New York Red Bulls second and Real Salt Lake's Jason Kreis third.
Portland produced the best MLS record in home matches, with 11 wins and five draws against a lone defeat.
In addition, New England Revolution defender Kevin Alston was named the MLS Comeback Player of the Year. The 25-year-old American was diagnosed with chronic myelogenous leukemia, a rare but treatable form of blood cancer.
After 4 1/2 months of treatment, Alston returned to the field on July 27 and played five times for the Revolution, helping New England reach the playoffs for the first time since 2009.