08.12.2013 03:25 h
Football: Sporting capture second MLS Cup title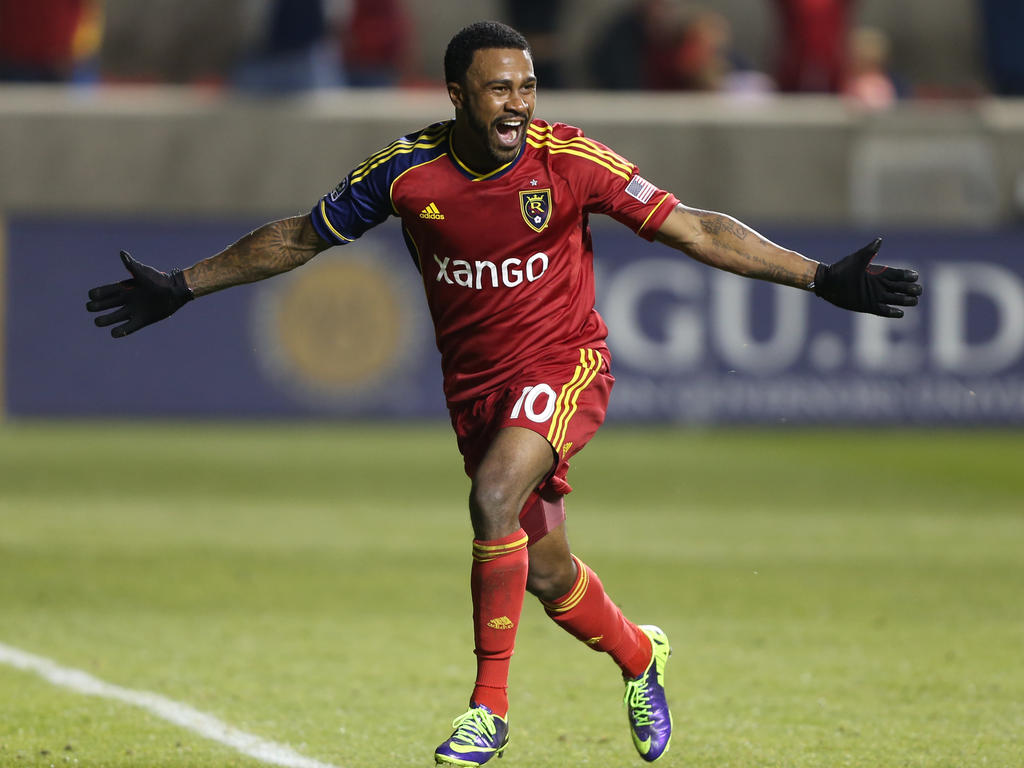 Robbie Findley erzielte das 1:0 für Real Salt Lake gegen Portland Timbers
Aurelien Collin scored the eventual winner as Sporting Kansas City beat Real Salt Lake 7-6 in a shootout to capture their second Major League Soccer Cup in franchise history.
The teams played 90 minutes of regulation and 30 minutes of extra time before heading to a shootout to decide the North American soccer league champion.
The clubs remained even into the decisive 10th round of the shootout when Collin, who scored the 1-1 equalizer in the 76th minute of regulation, scored to give the hosts the lead in front of a crowd of 21,650 at Sporting Park.
Substitute Lovel Palmer stepped to the spot for Real Salt Lake needing to score to keep his club alive. But his blast deflected off the crossbar, handing Sporting its second-ever MLS Cup title and first since 2000.
Real Salt Lake had the better of the play to open the second half and took the lead in the 52nd minute.
After gathering a loose ball, Kyle Beckerman sent a perfectly-time ball over the top to Alvaro Saborio, who took the ball down off his chest and buried it past Sporting goalkeeper Jimmy Nielsen into the bottom right corner.
Sporting rebounded by scoring the equalizer 13 minutes from time when Graham Zusi directed a perfect cross into the penalty area on a corner kick. Collin outmuscled Real Salt Lake defender Chris Schuler and got off a nice header that sailed into the top half of the net.
Real Salt Lake thought they had won in regulation when Saborio headed home a cross from Schuler but officials waved it off because he was offside.
Sporting's only other MLS Cup win came 13 years ago, when they posted a 1-0 victory over the Chicago Fire at RFK Stadium in Washington.
Sporting have now won the last three meetings between the clubs, including a victory in Utah this year that was the first by a road team in the series since 2009.