04.05.2018 14:09 h
Lokomotiv can claim Russian title with win over Zenit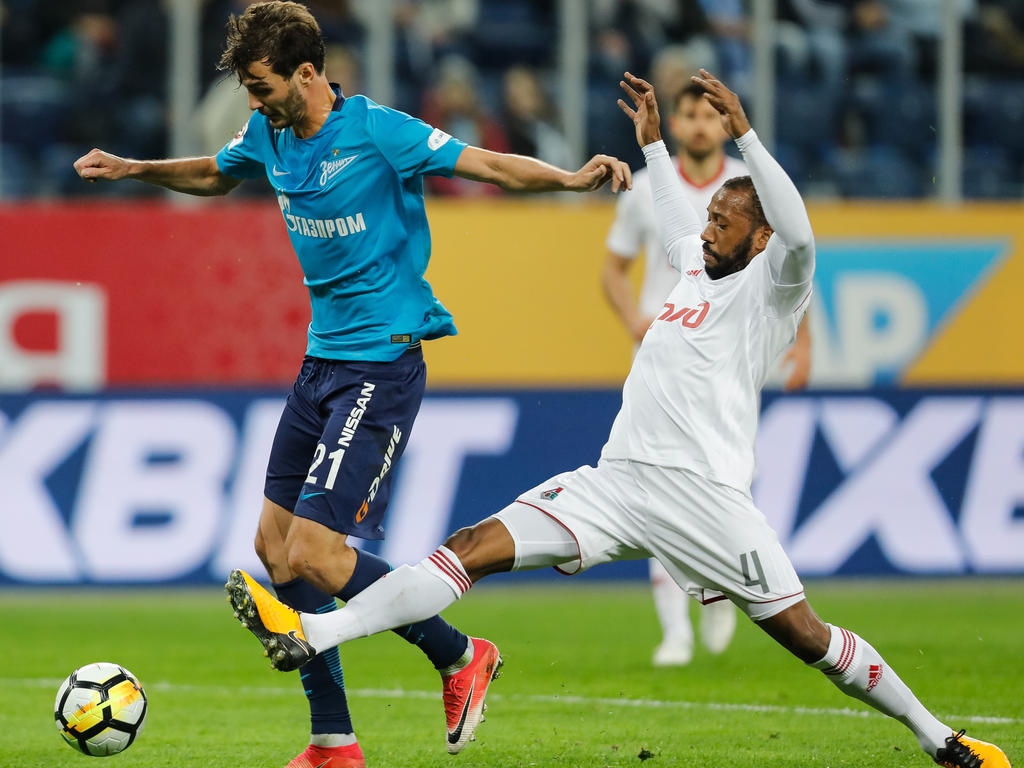 Russian league leaders Lokomotiv Moscow could win their first domestic title since 2004 when they face Zenit St Petersburg on Saturday.
Lokomotiv need only two points to claim the title but they have stuttered badly in the run-in -- the 2-0 defeat at Krasnodar on Monday left them winless in their last three league games.
But they are still four points clear of second-placed city rivals and reigning champions Spartak with another Moscow side, CSKA, in third place, one point further back.
Victory against Zenit will not come easy for the railway-backed side, who have failed to even score in their last three Premier League matches.
Zenit, whose coach Roberto Mancini is reportedly set to leave at the end of the season to take over the reins of the Italian national side, have their sights set on a spot in next season's Champions League.
Lokomotiv head coach Yury Syomin, who took full responsibility for the poor results in recent matches, admitted: "We're all under tough pressure. But in any case I'm fully responsible for the team's results.
"There are no even roads in football. But we must take this most difficult, this 'golden' step. And I believe we will do it, no matter which game we do it in."
Mancini has told his players they need to win the remaining games to finish the season on a high note.
"The meeting with CSKA was one of our best matches this season but we failed to score and win that game," Mancini, who won the English Premier League with Manchester City, said.
"But we still have chances to gain a place at the podium and to claim a Champions League spot. We just need to win both of the remaining games."
Spartak, who beat 2-0 Amkar Perm last week after two consecutive league defeats, will try to keep that winning habit in Saturday's meeting with strugglers Rostov.
"We still have enough power for the season's remainder," Spartak manager Massimo Carrera told the club's official site. "And we're set to show our best in the remaining matches. We need to keep on winning regardless of our rivals' results."