16.05.2014 12:57 h
Football: Final weekend stakes in Italy's Serie A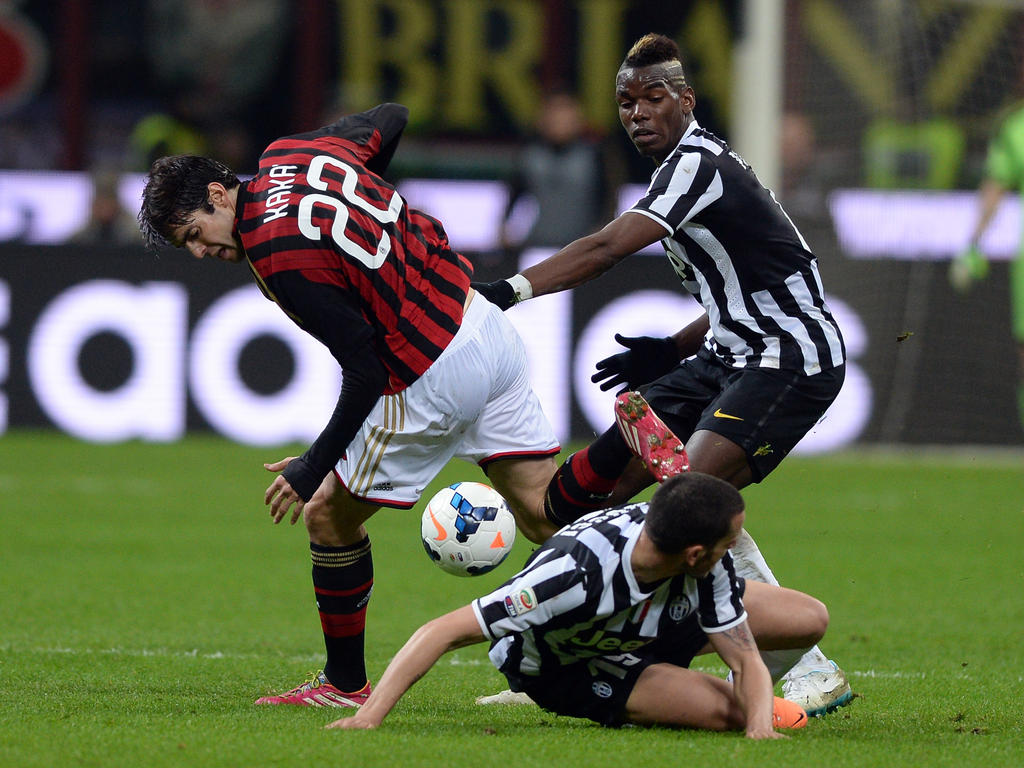 What is at stake in Italy's Serie A on final weekend:
More Juventus records:
Crowned champions with two games to spare, Antonio Conte's side are looking to add another record to their impressive list by becoming the first Serie A champions with at least 100 points. Juve's 32nd win of the campaign last week was a record in itself and took the Bianconeri's tally to 99 points -- surpassing the previous record of 97 by Inter in 2007 -- ahead of Sunday's home game against Cagliari. A draw against their Sardinian opponents would help seal what has been the Italian giants' best season to date under Conte, who has now steered Juve to three consecutive 'scudetti'. A win would see Juve finish with a new league record of 102 points.
The final Europa League place:
Serie A normally offers two spots for Europe's second-tier club competition to the fourth and fifth-placed finishers, with the Italian Cup winners claiming a third. Napoli beat Fiorentina 3-1 to win the Cup, and with both clubs qualified respectively for the Champions League and Europa League the third Europa spot goes to the sixth place finisher. Fiorentina secured fourth spot and Inter fifth, so it is now a four-horse race between Torino, Parma, Milan and Verona for sixth spot. Torino have a one-point lead on Parma, who in turn lead Milan and Verona by a point. Torino and Verona arguably have the toughest tasks away to Fiorentina and Napoli respectively, while Parma host Livorno and Milan host Sassuolo. If teams finish on equal points, they will first be separated by the results of direct encounters, then goals difference.
Relegation/promotion:
With Catania, Bologna and Livorno relegated last week, three teams from Italy's Serie B will be promoted to the top flight. With 82 points ahead of this weekend's finale, Palermo, relegated at the end of last season, have already been crowned Serie B champions but the race to join the Sicilians continues with Empoli (65), Latina (64) and Cesena (62) all still in the race for the remaining two spots.
The 'Capocannoniere' or league's top scorer award:
Despite a move away from the defence-dominated 'catenaccio' style of play, Italy's Serie A is still considered one of the toughest in Europe to score in. That means the top scorer's award -- won in the past by the likes of Alessandro Del Piero and Zlatan Ibrahimovic -- is given huge prestige. Won last year by then Napoli striker Edinson Cavani (29) ahead of his move to Paris Saint Germain, this season Ciro Immobile is the man setting the pace. The versatile Torino striker's 22 goals so far, none of which from the penalty spot, have prompted a call-up to Italy's provisional 30-man World Cup squad. Immobile leads Verona's Luca Toni by two goals and Carlos Tevez of Juventus by three heading into the final weekend. If successful, Immobile will become the first Torino striker since Francesco Graziani to win the Golden Boot for the 'Granate'.
Jobs:
Among those expected to lose their jobs at the end of the campaign is AC Milan handler Clarence Seedorf. Despite being parachuted in with no coaching experience in January when Massimiliano Allegri was shown the door, the former Milan great's efforts may not be enough to keep him in Milan over the summer -- even if the Rossoneri upset predictions and squeeze into the Europa League. Club owner and president Silvio Berlusconi has been critical of the Dutchman of late, and so has CEO Adriano Galliani. Some believe Seedorf -- who spent 10 glorious years at the club as a player from 1992-2012 -- has nevertheless been harshly treated, having hoisted Milan back from the brink. In Seedorf's 18 league games so far, Milan have won 10, drawn two and lost six, including a 2-1 home reverse to Atalanta last week which came in the wake of a 1-0 derby win over bitter rivals Inter. Allegri's record when he was sacked following a 4-3 reverse to Sassuolo read: won five, drawn seven and lost seven.