10.11.2015 13:03 h
Zamparini makes Iachini his 29th sacking at Palermo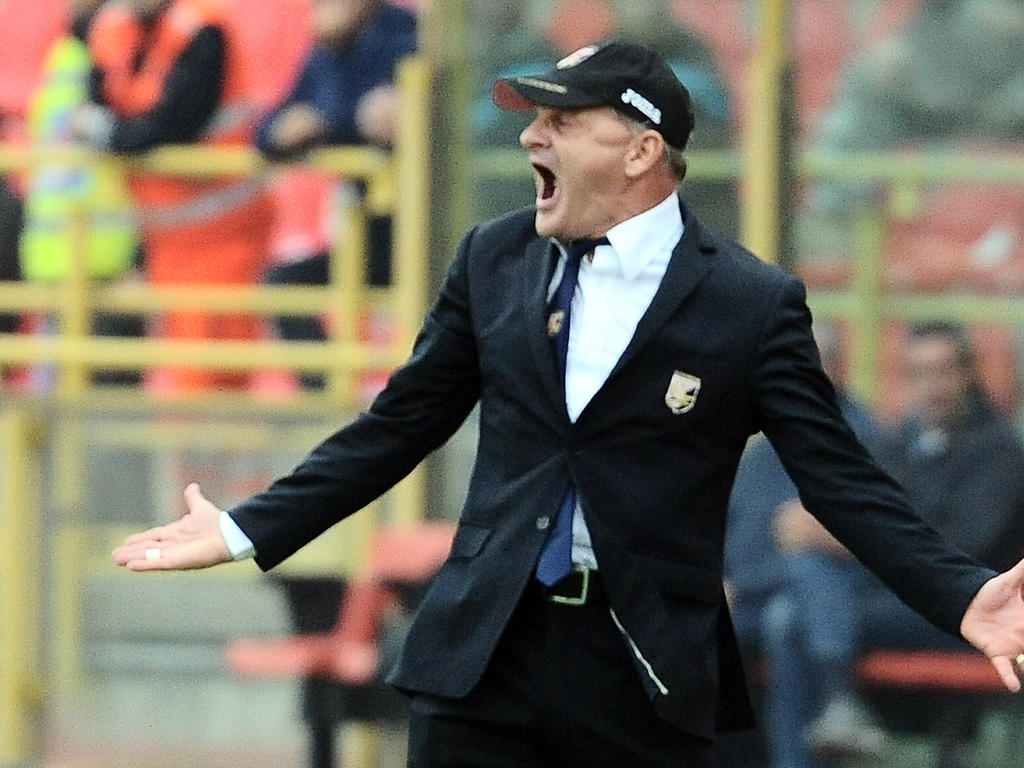 Giuseppe Iachini on Tuesday became the 29th coach to be sacked since Maurizio Zamparini took over as president of Palermo, being replaced by former Eagles handler Davide Ballardini.
Palermo sit in 12th place in Italy's top flight but the Sicilians' 1-0 home win over Chievo last weekend was only their second in nine games and left them just three points above the drop zone.
Outspoken businessman Zamparini is known throughout the football world for his trigger-happy approach to firing first team coaches.
Since he took over the club in 2002, Palermo have had no less than 29 at the helm -- many of whom, including Ballardini, have been sacked then brought back to the fold when their succcessors fail to meet Zamparini's high standards.
A statement from Palermo said: "The president and the club would like to thank the coach (Iachini) for what he has achieved over the past two seasons and we wish him all the best for the future.
"The club would also like to announce it has handed responsibility for the first team to Davide Ballardini. The Ravenna coach, who in recent seasons has coached Palermo, Lazio, Genoa and Bologna, has signed a contract until June 30, 2016."
Ballardini previously coached Palermo for the 2008-09 season, after he was brought in to replace Stefano Colantuono following his sacking just days into the season.
He made an impressive start, leading the Eagles to a 3-1 win over Roma and then inflicing a first defeat of the season on Juventus with a 2-1 victory in Turin -- the first time Palermo had beaten Juve at home in 47 years.
Last season, Palermo were among several teams fighting for a place in Europe but following the sale of star striker Paulo Dybala to Juventus in the summer, the Sicilians have been less competitive this campaign.
Following the break for international football, Palermo are away to Lazio.