15.02.2016 14:10 h
Palermo re-appoint Iachini in not-so-surprising return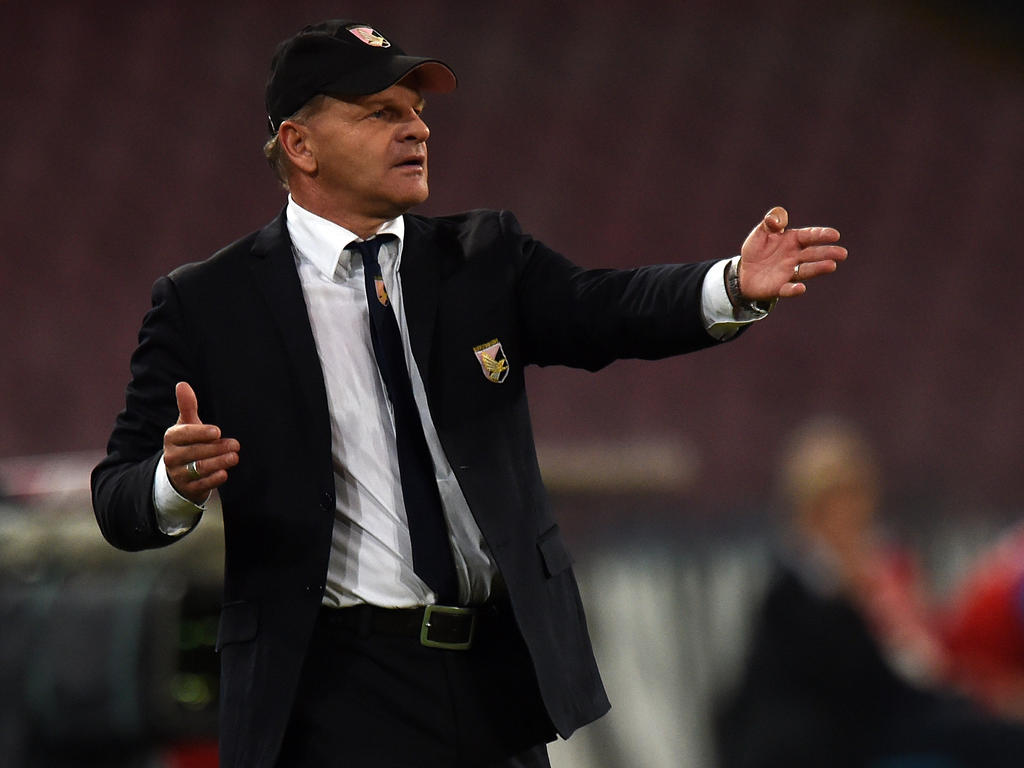 getty, Tullio M. Puglia
Giuseppe Iachini has returned to coach relegation-haunted Palermo only months after being sacked by trigger-happy owner Maurizio Zamparini, the Serie A club confirmed Monday.
"I would like to thank Beppe Iachini for agreeing to return to coach the team in what is a difficult moment for the club," Zamparini said in statement in which he said sorry to fans for "several months of chaos".
Given Zamparini's chaotic and ultimately fruitless efforts to find a better coach than Iachini in recent months, the Italian's return was widely expected by increasingly-frustrated fans and players.
Palermo are only four points clear of the relegation zone and Zamparini appeared to show his remorse when he added: "I am sure the same grit and determination he (Iachini) used to win promotion from Serie B to Serie A will be used again as we try to get out of this current crisis.
"Go for it Beppe!!"
Described as a shock return, Iachini was the natural choice for Palermo, where he has many supporters, and Zamparini, who is running out of choices.
Only three months ago, Iachini became Zamparini's 29th coaching victim since he took over the Sicily-based club in 2002, being replaced by Davide Ballardini after losing half of their opening 12 league games.
Ballardini, appointed in late November, had, like Iachini, coached Palermo on a previous separate occasion.
But he lasted only seven league outings before being relegated to the bench by Zamparini for a trip to Genoa, where his assitant took over coaching duties ahead of a 4-0 defeat.
A succession of coaches already at the club held the reins at Palermo until Zamparini appointed former Argentina international Guillermo Barros Schelotto as Ballardini's replacement in the New Year.
Last week, the Italian businessman was forced to accept Schelotto's resignation, and those of his backroom staff when it emerged he did not possess the required UEFA coaching licences.
Palermo, whose reputation for sacking and recycling coaches far precedes any success they have achieved in Serie A, are now back to square one.
Key dressing room figures hit out at Zamparini when he sacked Iachini in mid-November. He may have lost six of their 12 opening league games but Palermo were still getting used to life without striker Paulo Dybala, who was sold to Juventus in a 40m euros deal last year.
Iachini now has 13 games to steer Palermo to safety, and said: "I want to thank president Zamparini for the kind words he had for me and my staff today.
"I return to Palermo with plenty of enthusiasm and will do my utmost for the club, the team and the fans."
But after the "chaos" of recent months, Iachnini called for a period of stability.
"Now, we have to stay united and work hard together as we try to achieve our objective of staying up. Together, we can do it."