12.04.2016 00:03 h
Ballardini back as Palermo make eighth coaching change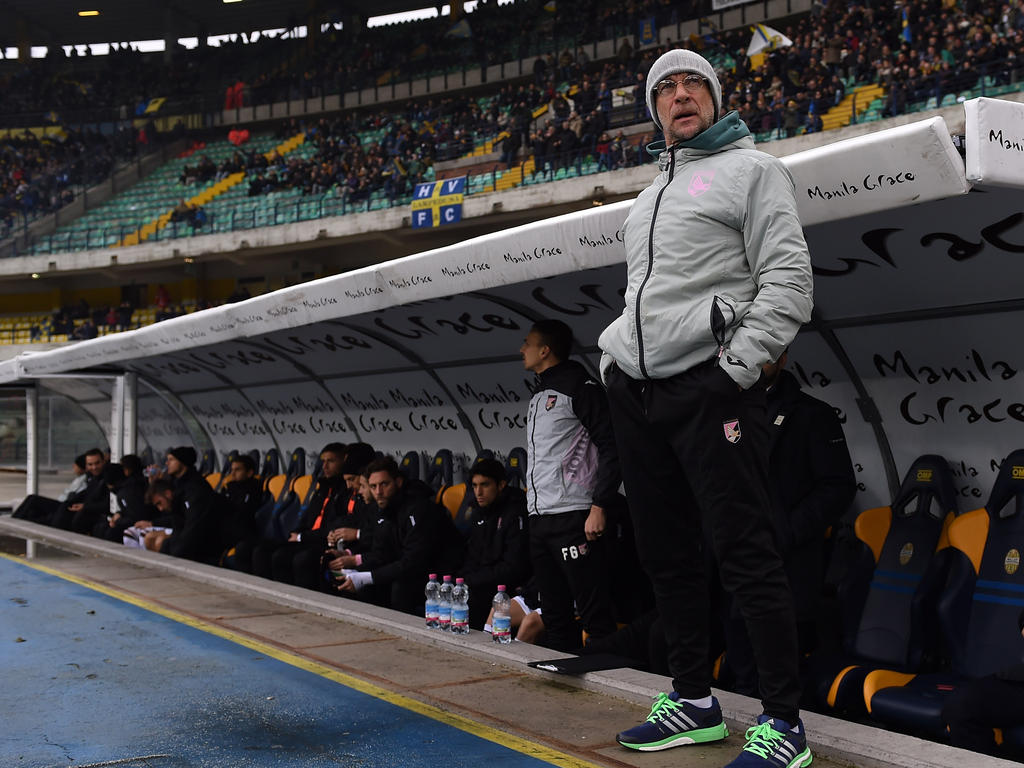 getty, Tullio M. Puglia
Trigger-happy Palermo president Maurizio Zamparini has made his eighth coaching change of the season after announcing the sacking of Walter Novellino and the return of Davide Ballardini on Monday.
Palermo are hovering around the Serie A relegation zone, a state of affairs that caused irate fans to throw flares onto the pitch, causing two stoppages, in a 3-0 defeat to Lazio on Sunday.
It is one of Palermo's worst seasons in recent years, and the critics are pointing the finger at Zamparini and his inability to keep faith when the chips are down.
Zamparini has reportedly made 57 coaching changes in 29 years of being involved in the professional game. Prior to Palermo, he was in charge at Venezia.
Palermo began the season with Giuseppe Iachini, whose contract began in 2013, at the helm.
When Palermo began to struggle in November, Iachini was sacked and replaced by Ballardini. He lasted only two months before Zamparini lost patience and sacked him in January.
After Fabio Viviani took charge as caretaker for one game, the club appointed former Argentina international Guillermo Barros Schelotto. But with no official coaching badges, he was forced to quit the club after a matter of weeks.
Giovanni Tedesco and Giovanni Bosi took turns as interim coaches before Iachini was invited to take up his post again on February 15.
Zamparini appeared on television claiming Iachini was the right man for the job and pledging he would see out the season.
But Iachini lasted barely a month before quitting on March 10, promising to never return.
Zamparini appointed journeyman Novellino, 62, the same day, but after three defeats and a draw he was sacked on Monday following Palermo's meltdown at their Barbera Stadium.
"It's impossible to watch Palermo. In the last two games we conceded six goals and we've collected one point in four games," Zamparini was quoted as saying in Gazzetta dello Sport.
"It's not easy. I like Novellino because he helped us get to Serie A 25 years ago, but he's grown a little old now."
Asked about possible relegation to Serie B, Zamparini added: "It's not the end of the world."
Palermo last won in Serie A on January 24, but the Sicilians have only seven wins this season and are third from bottom on 28 points.