08.05.2016 01:38 h
Champions League failure a game-changer for Inter 'keeper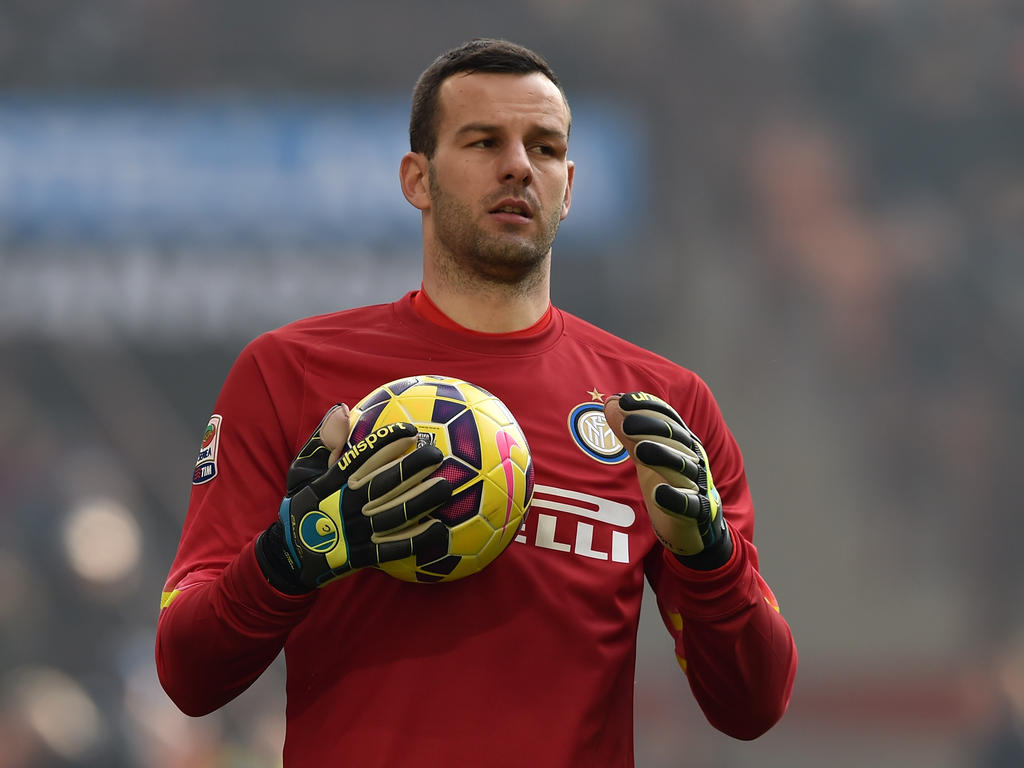 A failed quest to secure Champions League football next season has left Inter Milan goalkeeper Samir Handanovic considering his future at the Serie A giants despite signing a new deal only months ago.
A patchy 2-1 home win over a resilient Empoli on Saturday meant Roberto Mancini's men secured fourth spot in Italy's top flight with one game remaining.
The Nerazzurri are guaranteed playing in next season's Europa League, but this leaves Slovenia international Handanovic waiting even longer to fulfil his dream of playing and winning Europe's premier club competition.
"I have a contract, but in football you never know," Handanovic said at the San Siro.
"Not participating in the Champions League is a big blow for me, as it is every year. It is, and will always be my main objective."
Handanovic, who will miss next week's final league outing away to Sassuolo through suspension, signed a contract extension with Inter earlier this season that should see him remain at the club until June 2019.
But a host of Europe's top clubs could now be watching the situation closely. Handanovic is one of the best shot-stoppers in Italy's notoriously difficult top flight and has conceded only 35 goals -- marginally less than a goal a game -- so far.
"It's weighing on everyone the fact we won't be playing in it," said Mancini, who won seven trophies including three consecutive league titles in his previous spell at the club in 2004-2008.
In 2010 Inter clinched the treble under former coach Jose Mourinho, but have not played in the Champions League since 2012, when they failed to get past Marseille in the last 16 knockout round.
Mancini added: "As a club, the Champions League is a competition Inter should always be involved in."
Although Inter's top striker Mauro Icardi has been linked with a move away from the San Siro, the Argentine is believed to want to stay at the club.
Fellow forward partner Stevan Jovetic, meanwhile, said he had no problem committing himself to Inter next season.
Jovetic has had a mitigated season with Inter following his arrival from Manchester City at the start of the season but is determined to make his mark at the club.
"It was important for us to finish fourth because we'll play the Europa League. For me, that's ok," said the Montenegro international.
"I haven't spoken to the coach or the club yet but we will sit down soon. I want to stay here."
Jovetic believes his performances would improve if, as he has done recently, he partners Icardi on a more regular basis.
"We have to play more regularly together. After four or five games, the results speak for themselves."