01.06.2015 08:56 h
Opening wins for heavyweights Brazil, Germany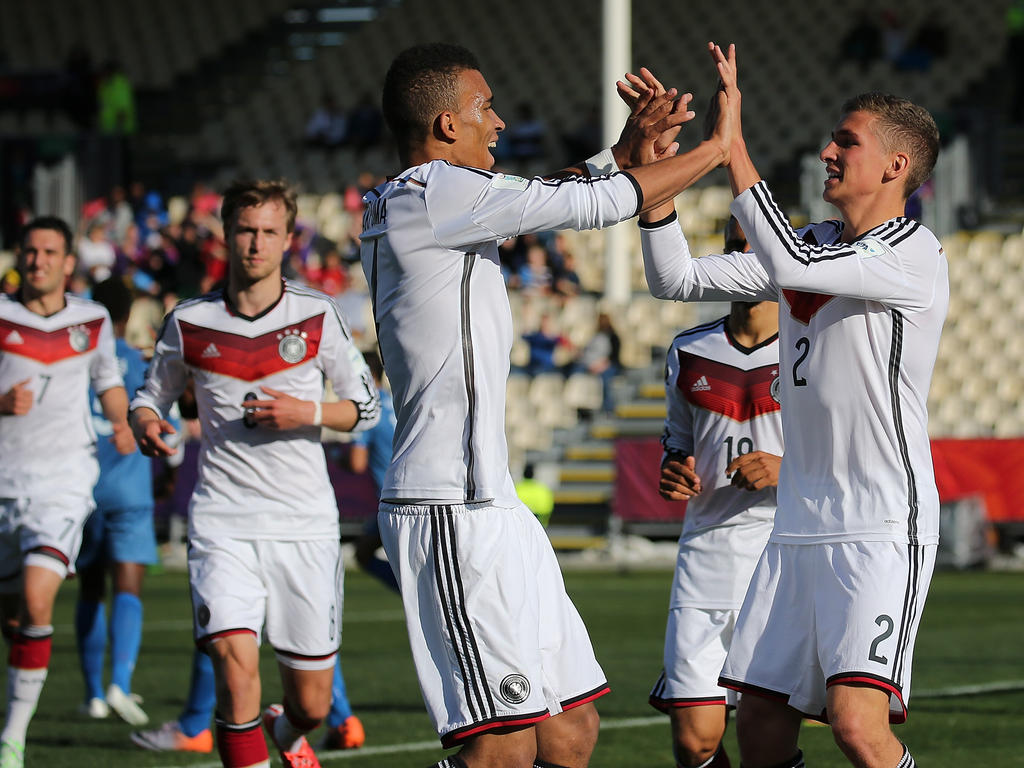 Brazil were tested while Germany were rampant as the two marquee sides triumphed in their opening games at the FIFA Under-20 World Cup in New Zealand on Monday.
Five-time winners Brazil recovered from 1-2 down to beat Africa's champions Nigeria 4-2 while Germany cantered home 8-1 against Fiji.
To complete the first-up matches for the 24 teams, Hungary finished too strong and beat North Korea 5-1 while Honduras held off Uzbekistan 4-3.
Brazil and Nigeria put defence aside and ploughed everything into an attacking game that produced some stunning goals.
It took just five minutes for Brazil to get on the board with a close-range shot by Gabriel Jesus but it was a short-lived lead.
Nigeria had no trouble getting in behind Brazil's back four resulting in a sensational strike for Success Isaac who stepped around the keeper and slammed the ball into an open net.
A flurry of shots at both ends of the field resulted in Musa Yahaya putting Nigeria 2-1 up inside 30 minutes.
Judivan equalised just before half-time for Brazil and Boschilia regained the lead on the hour mark with a long-range shot that deflected in off the right-hand post.
Judivan bagged his second and wrapped up the game with a tap-in off a goalkeeping error.
Fiji, who had waited 76 years to qualify for their first FIFA tournament, appeared overawed from the start of their encounter with a German side set on bagging another crown to go with the World Cup their senior side won last year.
Germany had all the possession and raced to a 6-0 lead by half-time before easing up in the second half when Iosefo Verevou claimed an unexpected consolation for Fiji.
Hany Mukhtar finished with a hat-trick for Germany, Niklas Stark scored twice, with Marc Stendera, Grischa Proemel and Marvin Stefaniak getting a goal each.
Hungary's Bence Mervo posted the second treble of the day to lead his side to a 5-1 win over North Korea.
The powerful forward rampaged through the Korean backline, and while An Ye Gun's side briefly drew level they were always second best.
By half-time the Europeans were 2-1 up and they pulled away with three further goals in the second spell.
Jhow Benavidez gave Honduras a flying start against Uzbekistan and they led 2-1 at the turn after Bryan Rochez scored the first of his brace and Dostonbek Khamdamov found the net for the Europeans.
Kevin Alvarez and Rochez doubled the Honduras total in an even second half where Eldor Shomurodov and Zabikhillo Urinboev scored two late goals for Uzbekistan.