27.06.2015 10:08 h
Stajcic wants more recognition for Matildas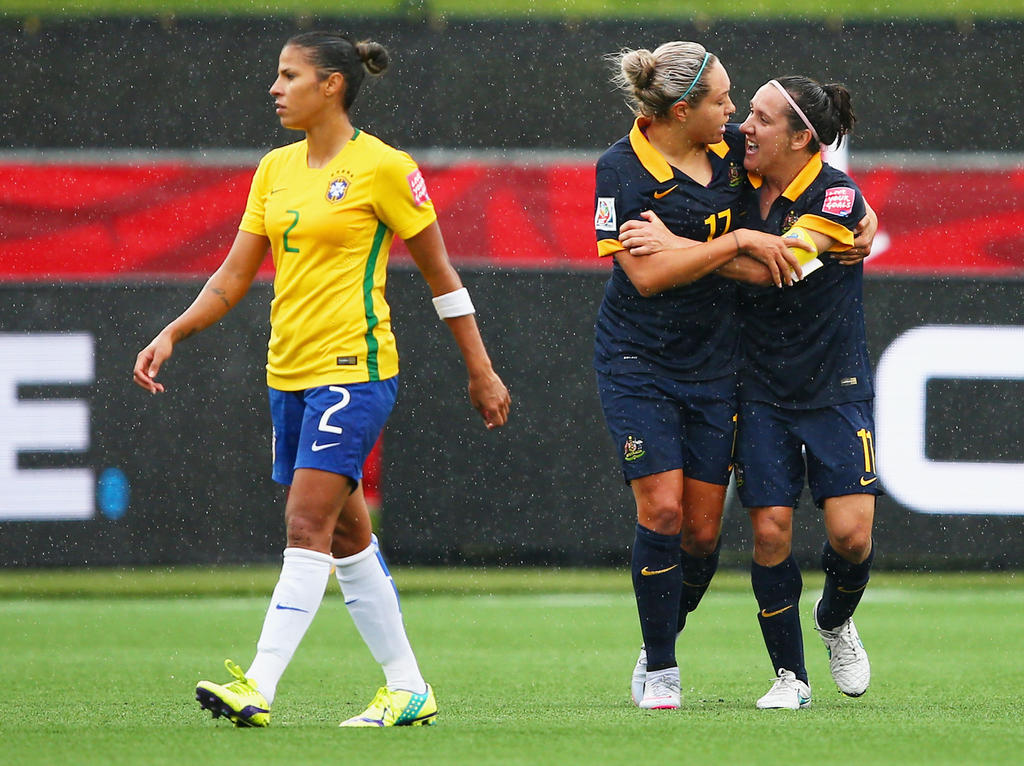 Australia coach Alen Stajcic said he wanted more recognition for the Matildas as they prepare to topple reigning champions Japan at the Women's World Cup.
The Matildas became the first Australian team -- men's or women's -- to advance beyond the first knockout round of a World Cup when they beat Brazil 1-0 last weekend in the round of 16.
They next play Japan in the quarter-finals Saturday in Edmonton.
But the Matildas will each receive just Aus$750 (US$581) for the Japan game while the Socceroos are paid Aus$8,500 each when they play in the quarter-finals of a comparable tournament, excluding bonuses.
"Having been involved for quite a number of years, it's always a struggle to get recognition for the players and the work they do and the amount of sacrifices they give to the sport and their country," said Stajcic.
"We're really focused on the tournament, we know if we do our job all those other things will look after themselves," he continued.
"We've heard reports about how much Australia is getting on board and getting behind the players which is really pleasing, but we're still only half way there, we really want to finish the job off."
Midfielder Katrina Gorry, the reigning Asian women's footballer of the year, said the match and not money was on their minds.
"It's definitely something we're not really focused on," she said.
"We've come to the World Cup to compete against the best teams in the world and to show the world what we're capable of."
And in a slip of the tongue she already had Australia as winners.
"We're really excited about defeating Japan, oh sorry, Brazil 1-0 and we have tried to build on that," she said.
Japan are unbeaten against the Matildas in five years and the Nadeshiko have won four straight games in Canada, compared with two wins, one draw and one loss for the Matildas.
But Stajcic said they would not be doffing their hats to the world champions like other teams.
"They've played four opponents who dropped off and gave them a lot of respect, as they deserve," he said.
"But that's not the sort of game they're going to see against us and they're well aware of that.
"Brazil strolled through their group phase and played us and they could barely string four or five passes together and had to resort to long-range shooting.
"Japan are going to have to deal with us as well."
Stajcic was unworried by weather forecasts of 31 degrees Celsius temperatures, given conditions at the Asian Cup last May in Vietnam.
"The last time we played Japan it was 37 degrees and a lot more humid," he said.
"I'd say we were the fittest team in the tournament at the moment. Japan are going to have to deal with a fit and fast Australia."
Norio Sasaki's Japan have had two days less than the Matildas to recover and prepare but the coach was more concerned about the strong Australian support in Edmonton.
"There's too much yellow and green colours, we feel that this is our away game, but we will fight hard," he said before highlighting his side's mental strength.
"We both know each other very well, the weaknesses and the strong points and we will have to bring that knowledge to the match. My players are very strong mentally, so I'm counting on that."
Defender Saki Kumagai said they would not be underestimating their rivals, describing them as "fresh and forceful".
"They have really evolved throughout the tournament," she said.
"With the experience of the (Japan) players we look like we're relaxed but we're not. There is no arrogance as defending champions."