08.06.2016 23:21 h
Ghana's Muntari sorry for World Cup assault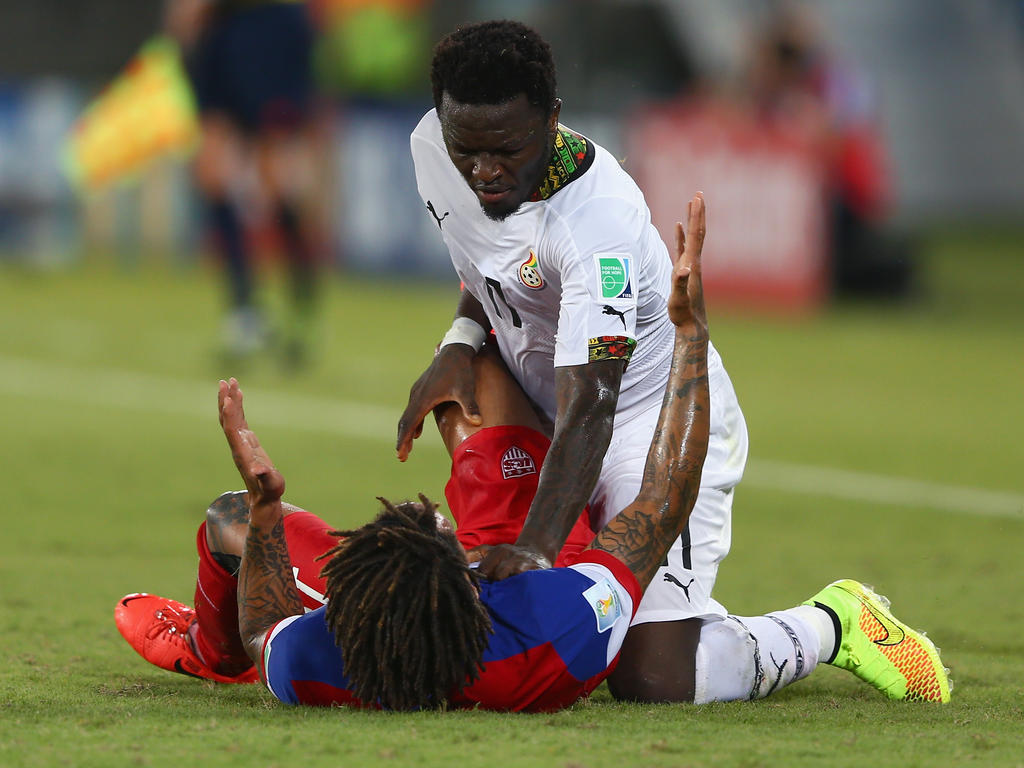 Ghana midfielder Sulley Muntari has written a letter of apology to his national football federation (GFA) in relation to an assault at the 2014 World Cup that saw him sent home.
Muntari was expelled from Ghana's squad ahead of their final group game with Portugal out in Brazil after a scuffle with a member of Ghana's coaching staff Moses Armah.
"I write to express my sincere apologies to the Ghana Football Association and the entire nation for any embarrassment that my action in Brazil brought to the Black Stars Team," the now 31-year-old wrote in a letter the GFA published in full on their website.
A key player for the Black Stars, he was given an indefinite ban over the incident at the time.
"I am always available to play for the Senior National Team of Ghana whenever I am invited," Muntari said.
Muntari played 12 seasons in Italy's Serie A with Udinese, Inter and AC Milan and is currently playing for Saudi outfit Ittihad.