07.06.2016 19:17 h
Steely Fomenko leads Ukraine into Euro 2016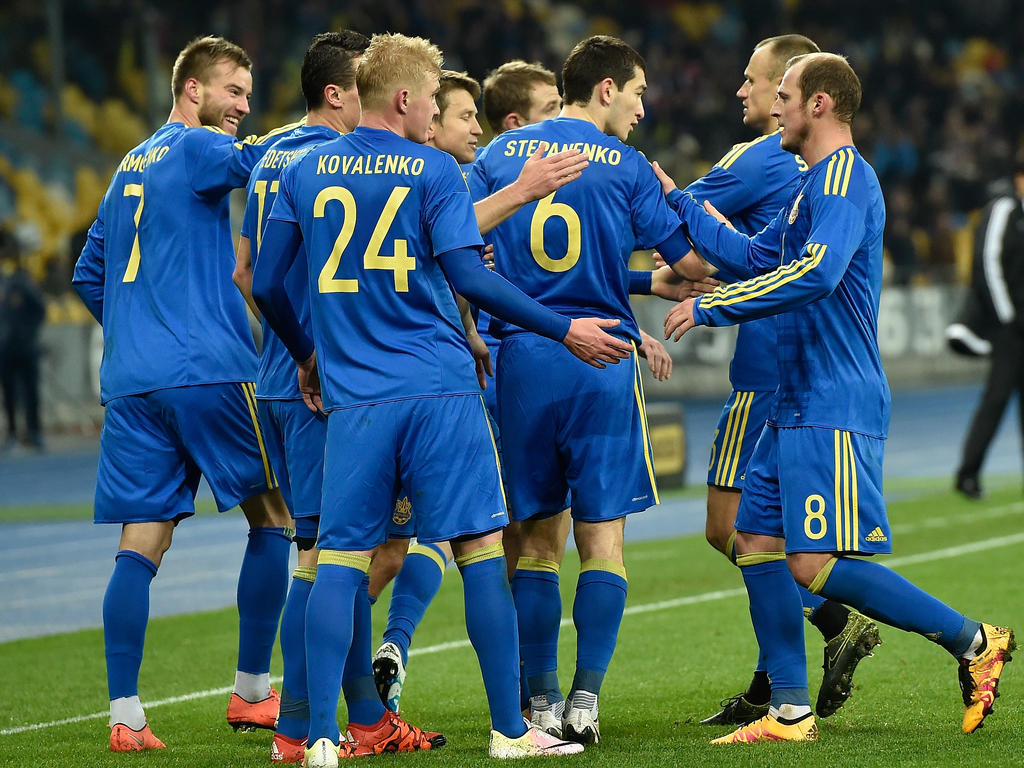 Drilled in Soviet discipline, Mykhaylo Fomenko has taken a no-frills Ukraine side to the European Championship finals, giving hope to a country at war.
As a teenager, Fomenko was plucked from a machine plant team and virtually forced to become one of Dynamo Kiev's most influential players of the 1970s.
As a coach, Fomenko guided Dynamo to a famous Champions League victory over a Barcelona side coached by the late Johan Cruyff.
If he can recreate such efforts at Euro 2016, the 67-year-old Fomenko -- who took over the national side after they crashed out of Euro 2012 as co-hosts in the group stage -- will take on legendary status.
Ukraine start in one of the toughest groups in France, however, against Germany, Poland and Northern Ireland.
The silver-haired Fomenko's meandering route to Euro 2016 started at a local machinery plant at the age of 16. "I joined the factory team just for fun," he told AFP.
"I guess I was doing something right because (Spartak Sumy) coaches invited me to play more serious football."
After four years with the regional capital's club, Fomenko moved to Zarya Voroshilovgrad, who had just been promoted to the top flight.
His performances there brought a transfer in 1972 to Dynamo Kiev, the flagship Ukrainian side in the Soviet system.
Fomenko was reluctant to join the big-time club and only moved at the Communist party's insistence.
Fomenko told Ukrainian television in 2014 how he informed officials that he wanted to stay with Zarya.
"Two weeks later one of the secretaries of the regional Communist party branch took me to Kiev and handed me over to the Central Committee secretary."
He quickly stood out on the field and was named in the Soviet national team that got to the final of the 1972 European Championship. Fomenko gained 24 caps in all.
Fomenko played under legendary coach Valery Lobanovsky, who made him Dynamo captain in 1975, the year they won the Soviet league, the European Cup Winners' Cup and the European Super Cup.
Fomenko hung up his boots at the age of 30 because of a back injury but joined a coaching academy to start a new career in the game that has taken him to nearly 20 clubs and national sides, including Iraq and Guinea.
He joined his mentor Lobanovsky at Dynamo, serving as his assistant from 1980 to 1985.
Fomenko then managed lower-division teams in the Ukrainian league before enjoying his first success as manager with Georgian club Guria Lanchkhuti, taking them into the Soviet first division in 1989.
After the collapse of the Soviet Union, Fomenko returned to take over Dynamo. They won their first Ukrainian title and the national cup in 1993.
But he fell out with club owners and left to take on other Ukrainian sides as well as the Guinean national team.
Fomenko returned to Kiev in 1993 to prepare the team for a stunning 3-1 win over Barcelona in the the Champions League first round, first leg. However, the infuriated Spanish team won the second leg 4-1 to go through and then progress unbeaten to the final.
Fomenko was not the top candidate to take over Ukraine in 2012. He had been out of coaching for two years. His last job had been with Russian second-tier side Salyut Belgorod.
English coach Harry Redknapp and ex-England manager Sven-Goran Eriksson had both been linked to the position.
But Ukraine played the patriotic card by choosing Fomenko to take over from long-standing manager Oleh Blokhin.
Fomenko's squad failed to reach the 2014 World Cup finals as fighting raged between pro-Russian separatists and government troops in east Ukraine.
The team also struggled in the Euro 2016 qualifying campaign, finishing third in their group.
However, Fomenko masterminded a 3-1 aggregate victory over Slovenia in a play-off to qualify for the tournament and break the country's losing streak in play-offs.